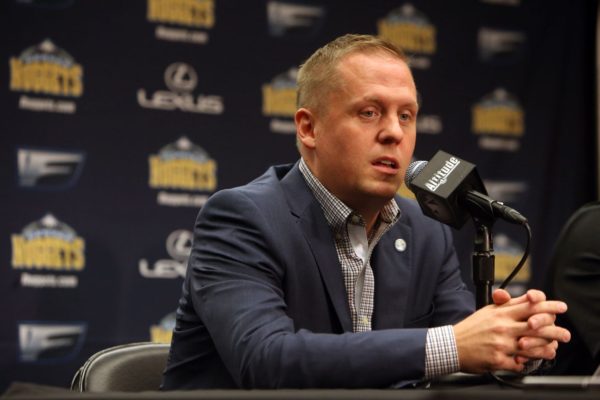 If you know me, you know that I continuously rack my brain, wondering what the Denver Nuggets want. For years they have been in the dreaded "Mediocre space" where you're good enough not to tank but not good enough to make the Playoffs. Basketball limbo.
But hold the phone, I think we now know where the Nuggets want to go, they want to go up not down! Nuggets GM Tim Connelly has assessed the regular season and he knows that they need a star player in order to fight for a Playoff spot.
Does this team have a star, or do the Nuggets need one? No, at this point, you can't say we have anyone on the team that is a star. We have guys who are trending that way. I think Gallinari, with more team success, would have been an All-Star this year. I'm so proud of how he bounced back from a major injury. He's fully back, back better than ever. You'd be hard-pressed to find 10 tougher offensive matchups in the NBA. So I think internal improvement is always the first and most preferable course of action. Certainly we're always looking for ways to better our roster. If during the course of conversations we can get a guy we deem a superstar, a top 15-20 player, we'll be aggressive in doing so.
Now it's safe to say if it wasn't for all the injuries Danilo Gallinari would've been that star Connelly is talking about. But alas, we are in a world where Gallinari is made of glass.
Tim Connelly needs to make moves this offseason, the mediocre years need to be over soon, you've fired coaches, you got rid of Ty Lawson, there's no excuses.