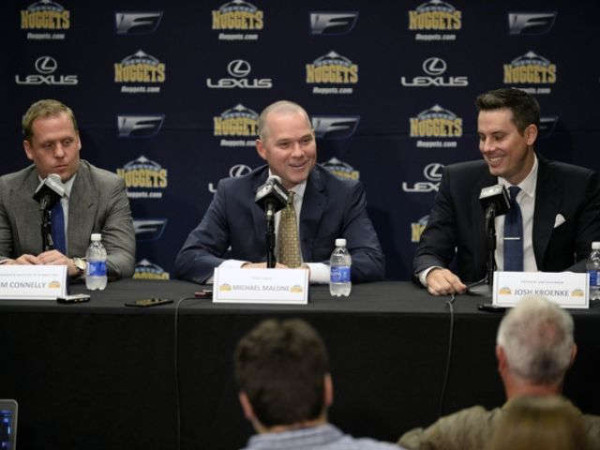 The Denver Nuggets still have not fully decided whether they want to attempt to upgrade and make themselves a Playoff team or completely ditch everything, tank and start over.
Ever since the Carmelo trade they have been keeping their heads just above water, not being the worst team in the league but never making that step up to become one of the elite teams. This offseason will judge where they want to go and according to Christopher Dempsey of The Denver Post, no Nuggets player is untouchable.
The biggest trade speculation continues to swirl around last season's starting point guard, Ty Lawson. But the reality is there are no untouchable players on the roster if the deal offered is one the Nuggets feel they can't refuse.

"The variables come when you get one phone call and the best-laid plans go out of the window," Connelly said. "But we're pretty active and aggressive. We've got a lot of calls out there and a lot of scenarios in play. I can't say for certain that where we stand today is where we're going to stand on draft night."

The Nuggets have the seventh and 57th picks in the draft Thursday night.

"We want to be aggressive," Connelly said. "We're looking at any and all scenarios, and we've already proactively made a lot of those calls. We'll see what we can do to make it interesting and hopefully give Coach the best team possible."
Michael Malone will have a definite challenge on his hands. If I was him I wouldn't meet any of the players until training camp. Because you don't know who will actually be suiting up next season!