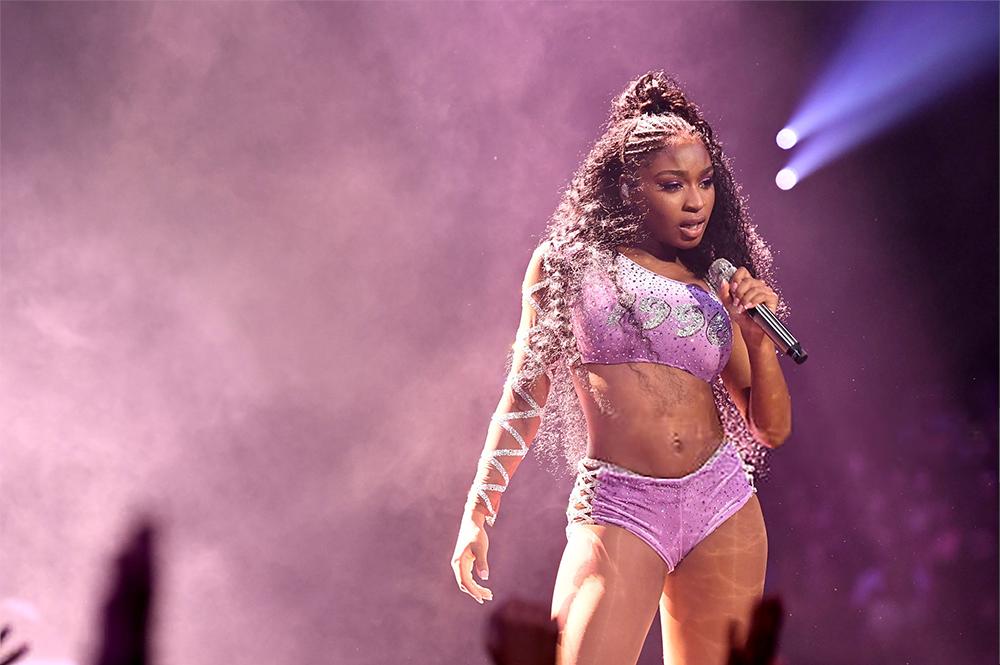 Normani brings luscious vocals and intricate eight-counts to the VMA stage performing her latest single "Motivation".
Following a performance from the immensely talented H.E.R, Normani continued the Black Girl Magic by delivering a high energy performance complete with back-up dancers and fireworks. Considering this is her first solo performance at the MTV Video Music Awards, she blew by all expectations. Not to mention, her vocals matched the quality of the newly-released single.
In addition to performing, Normani also took home her very first Moon Man as a solo artist. Alongside 6lack, the Pop artist was celebrated for her work on the "Waves" video.
Given her success this year, it's hard to believe that this will be her last time on the performance stage or award podium. Check out her full performance above. Also, be sure to check out other performances from H.E.R, Queen Latifah, Lizzo and the many other talented Black women who took the stage in Newark, New Jersey tonight.