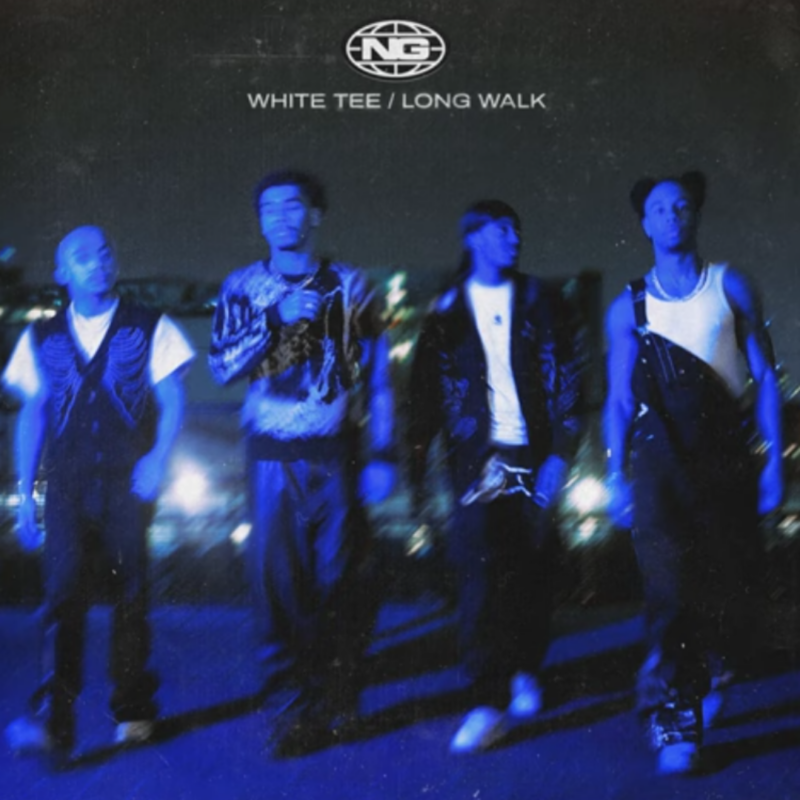 The search for love and good times over addictive 90s and 00s inspired R&B production continues as the men of No Guidnce lone their infectious vocal talents to two new tracks — "White Tee" and "Long Walk."
No Guidnce introduces their latest release with a simplistic, yet passionate audio love letter to their significant others. Backed by warm production fitting of the season, the multi-talented vocalists take turns admiring someone in their purest form.
"Ten out of ten on your worst day/In mint condition custom-made for me/But you ain't seein' what I see, baby'/Hear what I'm sayin', let me explain it," Josh sings.
"Ain't nobody from the past that could ever compete/Girl, you're takin' the lead, somethin' outta movie/And I'm only movin' fast 'cause you're top tier elite," Ebubé and Kaci add.
The intimacy and admiration expressed throughout "White Tee" is paired with the carefree infatuation displayed throughout "Long Walk." The sunny, joyous production of "Long Walk" compliments the "getting to know you" phase of a relationship that is put on display through the lyrical performance of each No Gudince member.
"As a group, we love so many different styles of music, and with this song, Long Walk, we wanted to create a fusion of a hip hop and an R&B sound. A story of meeting someone new in the modern day, put to music," the group said about the new track.
The group's latest release concludes with an acoustic rendition of "White Tee" that is stripped of the added elements of modern production and propelled by a creative use of pianos. Check out the acoustic track along with the new singles below.