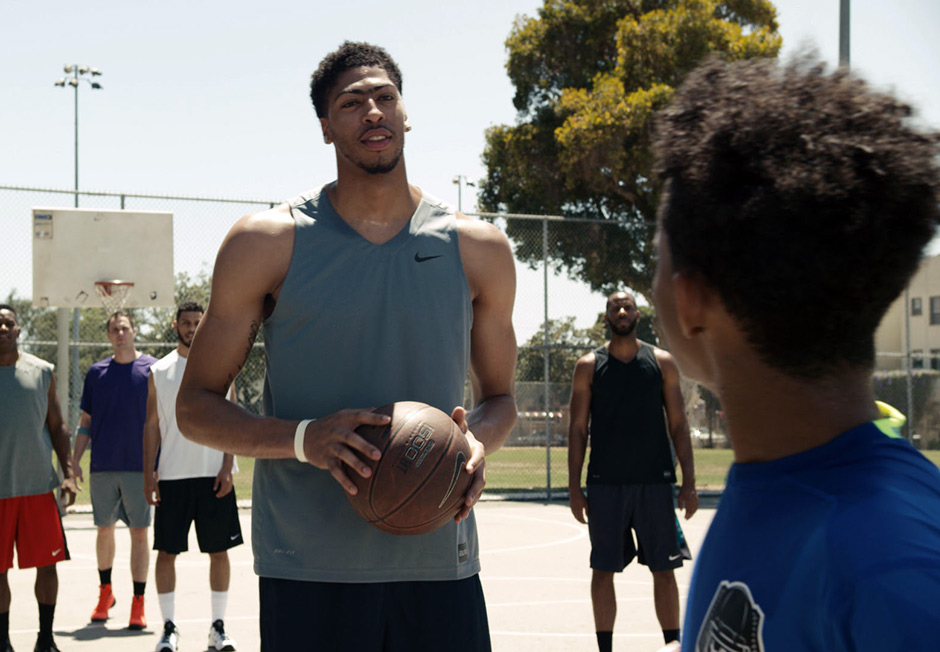 The longest pickup game ever on the hottest day of the year.
Long gone are my days as a kid where I actively played basketball, football and baseball all in the local parks of my neighborhood growing up. To remind me of the fun times I used to have is this new short film/commercial Nike recently released titled 'Short A Guy'.
Remember the days of heading to the park and playing pick up games where you happened to get in on a game because they were short a guy? Well for this young man in the video he was victim to being the 'Short A Guy' to every sport possible in one single day. Not just any day but the hottest day of the summer and subconsciously being apart of the longest pick up game ever.
The video features several NIKE signature star athletes from their respective sports, sporting some of the Swoosh's latest products. The athletes in the video are; Mike Trout, Garrett Richards, Misty May-Treanor, Miles and Lyle Thompson, Mia Hamm, Andrew Luck, and Anthony Davis.
Check out the video below.