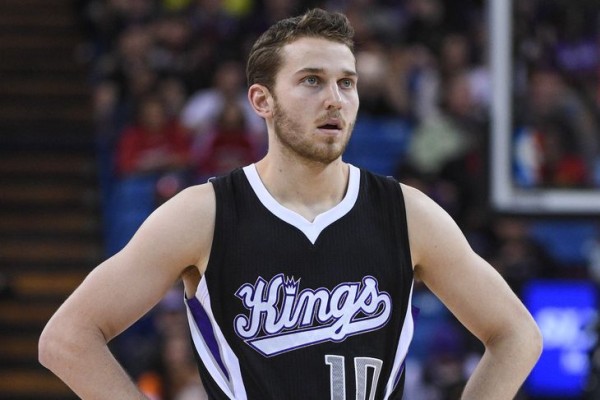 Nik Stauskas was a solid player at the University of Michigan, I didn't consider him particularly special in any way though. He can shoot fine I guess, but there's nothing that makes him stand out.
Especially when he shoots under 30% like he did before the All-Star break last season. Now you can blame the Kings and their consistent ineptitude. Firing coaches, talks of your best player being traded. Sacramento makes the Philadelphia 76ers organisation look like the San Antonio Spurs sometimes.
Stauskas is now in Philly and plans to redeem himself from his tragic Rookie season.
"Very poor," were the words Stouskas used to describe his play last season. "I didn't play the way I wanted to and that's just on me. That's just on me. That's why this summer I've taken the time to work as hard as I can so I don't have to go through that and I can show people the player I am in this league….

"Anyone who has three coaches in a year, there's not going to be a lot of consistency, whether it's with minutes or style of play and whatnot. But I can't use that as an excuse on gameday, I'm out on the floor and I've either got to put the ball in the basket or not put the ball in the basket, and I wasn't doing that last year."

"There were countless times last year I would go on the floor and I was targeted, right away teams would attack me, and the adjustment to the physicality and defense," Stauskas said. "It's an adjustment and I'm just getting better every day on it."
The gap from the College game to the professional game has shortened a little, but there is always going to be a significant change in competition and Stauskas was clearly not prepared for that.
But moving to another team should give him a sense of a clean slate, to bulk up and actually be ready for the competition this time.