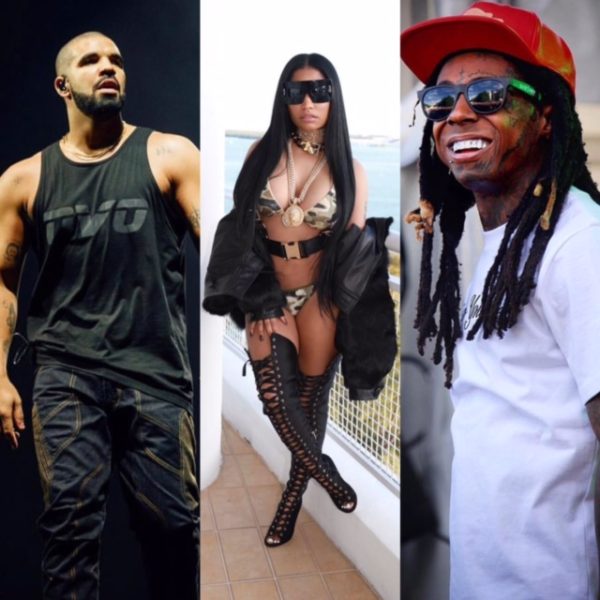 She may not come when you want, but she's always on time. Yes, Nicki Minaj is back and she's in good company with her new material.
In recent weeks, Nicki Minaj has found herself a part of a few features and on the receiving end of diss tracks from Remy Ma. Putting her best-unbothered foot forward, Nicki responds with something better, at least for fans, as she premieres her new single, "No Frauds."
Teaming up with Drake and Lil Wayne, the new record serves as their first offering since their "reunion" that took place last month. Previously collaborating on Nicki's 3rd studio album, The Pinkprint, "No Frauds" makes it loud and clear that the chemistry is still fully present. With impressive bars dropped, left and right, Nicki adds another hit to her collection.
The first taste of her forthcoming album, listen to "No Frauds," here, on Apple Music.