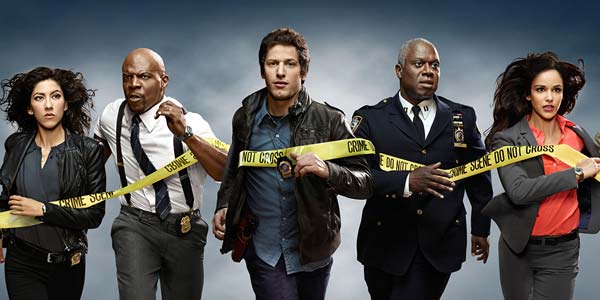 Nick Cannon has joined the cast of Brooklyn Nine- Nine.
Cannon has a recurring role as Marcus,  the nephew of the 99th Precinct's Captain Ray Holt [Andre Braugher].
He will be making his first appearance in December as part of a story line that sees Marcus staying with Holt after moving to New York City.
Captain Ray Holt's season two story line sees him openly clashing with NYPD Deputy Chief Madeline Wuntch (Kyra Sedgwick).
Eva Longoria, Craig Robinson, Sandra Bernhard, Ed Helms and Stephen Root are also guest starring in Brooklyn Nine-Nine this season.
Brooklyn Nine-Nine airs on Fox in at 8.30pm ET on Sundays.