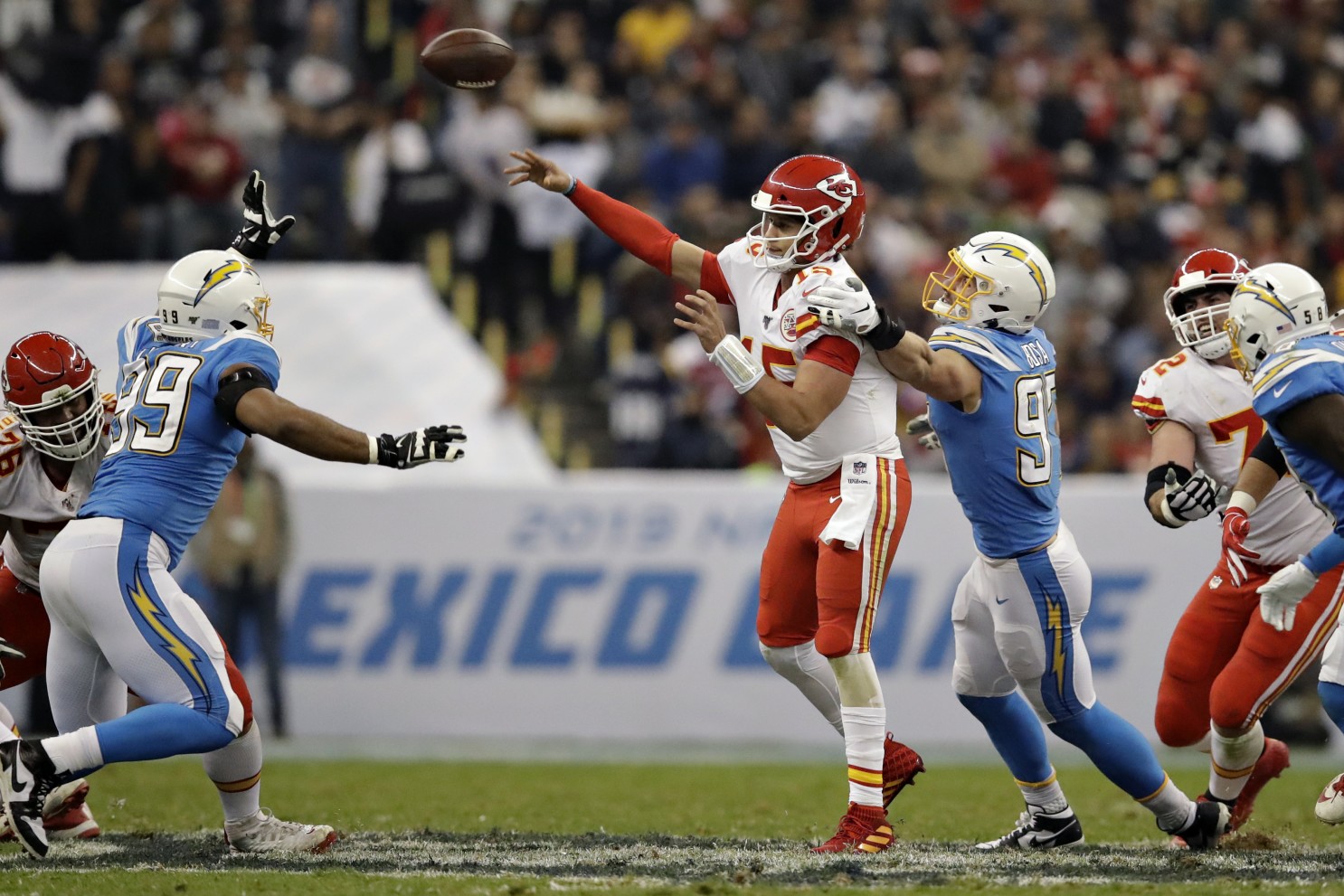 NFL Week 2 is upon us, and with the first week of the season behind us, teams should be gearing toward operating more to their true potentials. Week one produced a slew of underwhelming performances: New Orleans Saints WR Michael Thomas posted 17 yards on only 3 receptions, star running back Saquon Barkley of the New York Giants accumulated a lackluster total of six rushing yards, and future Hall of Fame tight end Rob Gronkowski had eleven receiving yards in his Tampa Bay Buccaneers debut, to name a few.
Throughout Week 1, a lot of things held to form, and but some surprised popped up. In his professional debut, Joe Burrow looked like he'd already developed a veteran presence for the Cincinnati Bengals, the Kansas City Chiefs and the Baltimore Ravens continued to show why they're considered the best teams in the league, but the latest edition of the Brees-Brady duel showed clear signs of rust on both QBs.
With all of the ups-and-downs of Week 1 in mind, here's what you should keep your eyes on as we head into the second week of the NFL season.
Chiefs vs. Chargers: Offense vs. Defense for the Top of the AFC West
With the Los Angeles Chargers getting a win over the Cincinnati Bengals in Week 1, the Chargers and Chiefs will meet this week as two teams with opposite identities. The Chiefs field a top-tier offense with Patrick Mahomes orchestrating Andy Reid's brand of run-and-gun football, while the Chargers offense is looking to forge its own niche in the post-Philip Rivers era.
While the Chiefs bring the overwhelming offensive advantage into this game, the Chargers defense is quite a bit superior to what the Chiefs have at the moment, especially due to injuries and suspensions depleting their secondary. While Kansas City's defense is heavily predicated on defensive tackle Chris Jones and safety Tyrann Mathieu, the Chargers field defensive stars throughout their defense, and will have the advantage on that side of the ball even with the injuries to starters Derwin James and Drue Tranquill.
The Chiefs will be rightfully favored in this one, but expect the Chargers to present them with more problems than they had last week against the Houston Texans.
#Chiefs QB Patrick Mahomes giving his thoughts on the Chargers…

?Chiefs vs Chargers
?Sept 20
?3:25PM#ChiefsKingdom pic.twitter.com/uppwN33oxE

— Hayley Lewis ? (@HayleyLewisKSHB) September 16, 2020
Cowboys vs. Falcons: Who Can Get Back in the Win Column?
Two teams that are hoping to have their seasons turn out better than last year are the Dallas Cowboys and the Atlanta Falcons. The Cowboys brought in former Green Bay Packers coach Mike McCarthy to try to remedy some of the inconsistencies that had plagued them during the Jason Garrett years. During Sunday night's game against the Los Angeles Rams, you'd be hard-pressed to find a difference between the coaching display that McCarthy produced and the ones that Garrett was responsible for last season, including a failed fourth-down conversion that has been heavily scrutinized. The Rams went on to win 20-17. This squad undeniably has talent, made even deeper by their signing of Pro Bowler Everson Griffen and drafting of star rookie receiver CeeDee Lamb, but they cannot let these problems persist if they want to pick up a win this week.
For the Falcons, Dan Quinn's squad showed promising signs in their opening game against the Seattle Seahawks but were ultimately outclassed by a team that had a more imposing presence on both offense and defense. With the Seahawks coming out on top by a score of 38-25, the Falcons showed that they could at least hang a fair amount of points on one of the NFL's elite defenses, including Matt Ryan throwing for a mammoth 450 yards. As far as I'm concerned, that bodes well for the Falcons as they go up against a far less menacing adversary in the Cowboys, and if they can get solid production out of their new lead back in Todd Gurley, that will make things even better for them on Sunday.
I like the Falcons in this one, but the Cowboys have the talent to take this one too if they can start looking more like a cohesive unit, as well as Mike McCarthy sorting out his gameplan.
NFL Week 2 Marquee Matchup: Seahawks vs. Patriots
NFL Week 2 brings us a matchup between the Seattle Seahawks and New England Patriots. Both teams got in the win column last week, but this should stiffer competition for both parties. The Patriots took to the field with Cam Newton under center in the first game since parting ways with franchise QB Tom Brady during this past offseason period. Although the Miami Dolphins aren't the toughest opposition a team can come up against, the took a win off of the Patriots last year, and seeing the new-look Patriots take them down 21-11 in what should be considered a tune-up game for them is a positive sign for New England.
For the Seahawks, the addition of Jamal Adams causing havoc from his safety position, and Russell Wilson showing why he's a perennial MVP candidate in a four-touchdown, 322 passing yard game are just a couple of the reasons why this team looks poised to make a deep run in the NFC. Going up against the Patriots with one of the best coaches of all-time in Bill Belichick and the reigning Defensive Player of the Year in Stephon Gilmore will be a test of how good this Seahawks defense can do against high-level opposition.
Carroll and Belichick are no strangers, of course, with Belichick filling Carroll's former position as the head coach of the Patriots in 2000, as well as Belichick winning Super Bowl XLIX over Carroll on the Seahawks' disastrous goal-line pass. These two veteran coaches are sure to try to outmatch each other this Sunday night, and it's one you absolutely will not want to miss.