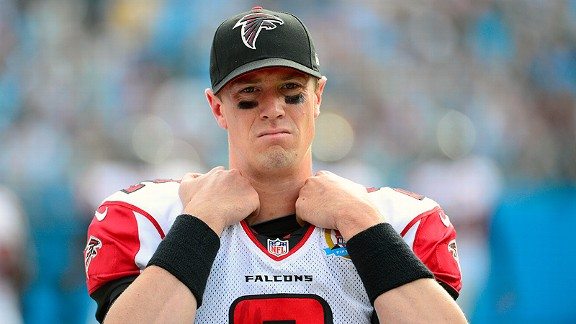 It's basic gambling knowledge that in football, home-field advantage is worth three points. With that in mind, it might feel a little surprising to see the Atlanta Falcons a four-point favorite (per NFL Odds at TopBet.eu) home against the New York Giants. Then again, that number might not be light after all.
Both teams have a few superstar-level players. Julio Jones and Odell Beckham Jr. each can claim "Best Receiver in the World" status (along with a couple other players around the league) and not be over-selling themselves. Saquon Barkley projects as one of the best running backs of the 21st century. Falcons rookie receiver Calvin Ridley has, in his own right, put up record-setting numbers for first-year players.
Calvin Ridley is the first Falcons rookie with 3 TD catches in a game and the first Falcon to do so since Alge Crumpler in 2006.

Ridley's 138 receiving yards are the most by a Falcons rookie since 1986 (Floyd Dixon – 146). pic.twitter.com/o2GxVHyWWD

— ESPN Stats & Info (@ESPNStatsInfo) September 23, 2018
However, as far as the quarterback position, Matt Ryan and Eli Manning have each had perplexing careers. Ryan was named NFL MVP in 2016; Manning has won two Super Bowl MVPs. But both have also had extended stretches where they've played maddeningly below their top-end ability.
Though the Giants have more injuries in terms of quantity, the Falcons go into Monday night with injuries of more consequences. Devonta Freeman was just added to Atlanta's injured reserve list. He's joining Keanu Neal there. Both players were expected to be not only starters but key impact players for the Falcons.
The Falcons and Giants have both been disappointments this season. Especially Atlanta, a team that was expected to contend for the NFC's Super Bowl spot. But they sit at just 2-4 while their Monday night opponent has just a single win under its belt in 2018.
A four-point spread suggests the line-setters let go of their preseason notion of the Falcons as a title contender. Which, at this point, is the right line of thinking. Stubbornly trying to will Atlanta into the top-tier team they were expected to be in the eyes of many would be a recipe for disaster.
In reality, the conundrum at quarterback for each side is symbolic of this matchup overall. Like the quarterbacks, both teams have shown the ability to be dynamic but have failed to do so with much consistency. Beyond that, both teams' defensive units have been virtually non-existent.
Outside of the fan bases for each team, this game would be utterly uninteresting unless there is some sort of fantasy football/gambling ramifications on the line. But gamblers beware: the line here is deceiving. Atlanta feels like easy money. On top of the three points for home-field advantage, Atlanta, assumingly, gets one more point tacked on by NFL Odds at TopBet.eu for having one more win on the season and just generally having a little higher of an upside. But in a lot of ways, these two teams are mirror images of each other. And that could mean an unexpected outcome.