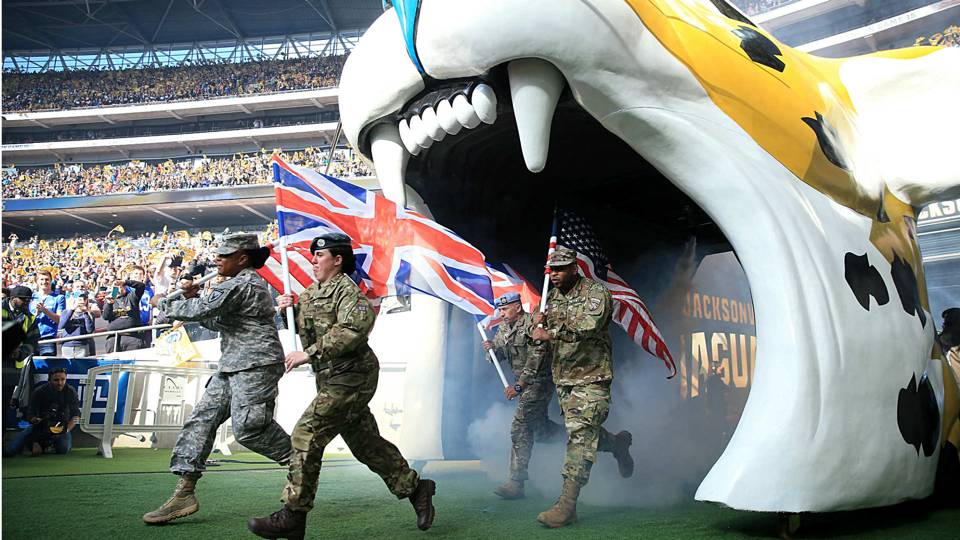 The NFL London committee is looking to change up the faces for London fans. The NFL has announced the three London games for the 2018 regular season. Heres the full schedule.
Oct. 14 (Week 6): Seattle Seahawks as the following. vs. Oakland Raiders
Oct. 21 or Oct. 28 (Week 7/8): Philadelphia Eagles vs. Jacksonville Jaguars
Oct. 21 or Oct. 28 (Week 7/8): Tennessee Titans vs. Los Angeles Chargers
This is the first time that three of the teams have visited for an NFL London game. The Philadelphia Eagles, the Tennessee Titans, and the Seattle Seahawks all will be playing their first game overseas. Since 2007 all teams have played in London at least once except for the Carolina Panthers and the Greenbay Packers.
The NFL loves it London games with Roger Goodell consistently talking about an NFL London franchise. With the main concerns coming from a competitive standpoint. Goodell commented on the subject again recently
"The biggest obstacle is whether we can do this on a competitive basis for the team located here," he said. "That is something we have to have the utmost confidence in because it's what our league is based on. We want a team to play here and compete on the same level as you could if you were in the States. I'm getting more confident in that because we're looking at the challenges and we're finding solutions for them."
On the other side of the spectrum, some players aren't fans of the extra stress that goes into the international games. LA Rams running back Todd Gurley echoed this sentiment last year before his trip.
"They need to stop this, all this stuff. This London, this Mexico City stuff, it needs to stop. It's cool playing over there, don't get me wrong. Just more of the long week messes up a bunch of people's schedules. I'm pretty sure y'all [the media] wanna be in y'all bed right now, too. But naw, it's all good. It'll be love. The fans over there are great."
No matter how the players feel the NFL is committed to play games through 2020 with a plan in place to play games a Tottenham's new stadium until 2027. Looking this far might seem a stretch but with our British cousins embracing our sport, who knows what doors it will open for the NFL.