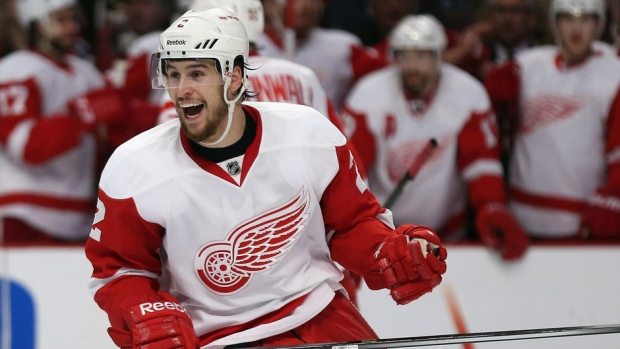 The New York Rangers and Detroit Red Wings agreed on a trade just a day before the NHL Trade Deadline, with the Red Wings sending defenseman Brendan Smith to the New York Rangers in exchange for third round pick in the 2017 NHL Entry Draft and a 2018 second round pick.
The team officially announced the move on their website:
New York Rangers General Manager Jeff Gorton announced today that the team has acquired defenseman Brendan Smith from the Detroit Red Wings in exchange for the Rangers' own third round pick in the 2017 NHL Entry Draft and Ottawa's second round pick in the 2018 NHL Entry Draft.
Smith, 28, has been a physical presence on the back end for the Red Wings. A former first round pick, Smith has struggled with injuries this season, only appearing in 33 games. They turn a pending free agent into two draft picks.
Smith was most likely acquired to be depth for their blueline. A left handed shot, Smith is known to be able to play both sides. He adds size and toughness to the Rangers. GM Jeff Gorton is excited about what Smith can add to the team.
The comments from Gorton, courtesy of NY Daily News:
"He's a player we've liked for a while," Rangers GM Jeff Gorton said. "I think and the group thinks his skating; the way he plays the game; the fact he can play the left and the right side; the fact that he brings some toughness; that he's got some players in our room that have played with him, so he's not walking into the room without knowing anybody; I think the combination of all those things made it a good fit for us."