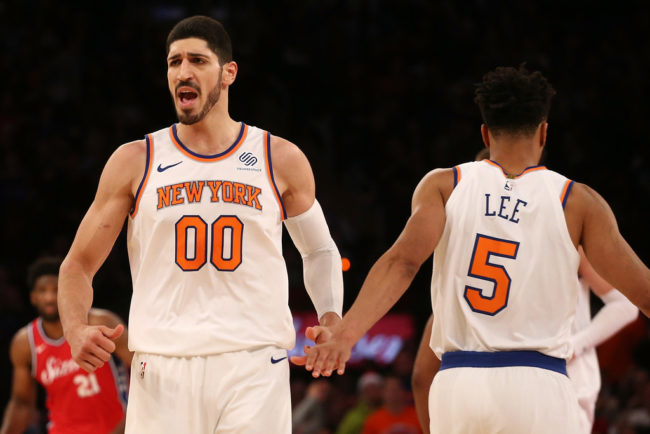 The New York Knicks are in the midst of another lost season and seem to want to move on from some of their more expensive veteran players. Guards Tim Hardaway Jr. and Courtney Lee along with big man Enes Kanter have been made available for trade, according to Marc Stein of the New York Times:
The Knicks have made Tim Hardaway Jr. and Courtney Lee available in advance of the Feb. 7 trade deadline in addition to Enes Kanter, league sources say. Full story forthcoming via @NYTSports

— Marc Stein (@TheSteinLine) January 24, 2019
This doesn't exactly come as a surprise for the tanking Knicks, who are trying to clear cap space and flip Kanter's expiring contract for an asset prior to this summer's free agency. New York will likely make a serious push for superstar forward Kevin Durant this offseason.
Hardaway Jr. is in just the second year of an ill-advised four-year, $71 million contract given to him by the Knicks prior to last season, while Lee is due nearly $13 million next season as well. While the Knicks are looking to accumulate cap space prior to this offseason, shedding the two guards' hefty deals will also give younger players, such as Frank Ntlikina and Dameyan Dotson, more opportunity to grow.
Kanter, meanwhile, has been vocal about his displeasure with his decreased role with the team. There has been more focus on developing fellow big men Mitchell Robinson and Luke Kornet as the season has progressed. Kanter is a valuable role player on the court while also being an expiring contract, so there will likely be multiple teams looking to make a move for the offensively-gifted center.