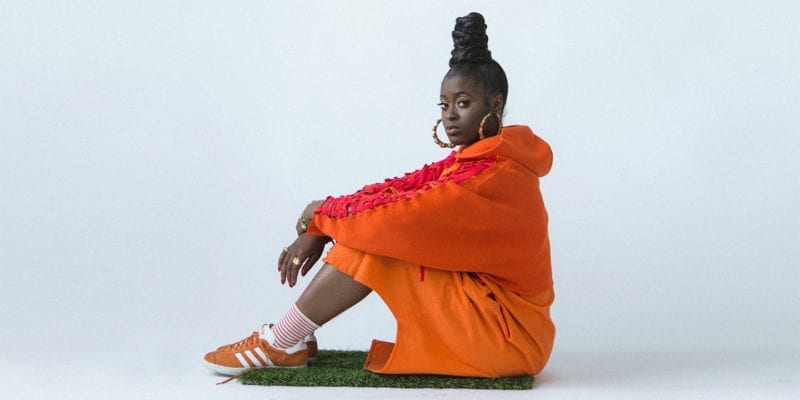 Tierra Whack continues #WhackHistoryMonth with a new single.
Tierra Whack made her debut on Jimmy Fallon Live! Monday night, where she performed two singles, "Only Child" and "Hungry Hippo." The Philly rapper took the stage dressed in an eye-catching orange ensemble on an animated set for both performances.
Over the last few weeks, Whack has released "Only Child" and "CLONES" in honor of #WhackHistoryMonth. If you can't get enough of all the new music she's been dropping, the rapper has returned again with another new record titled "Gloria." In an interview with Zane Lowe, Whack shared how "Gloria" came about.
"Gloria is a song I made a while ago. Nick Varudo produced the beat. I just remember hearing this certain sound that he was playing. I'm like, 'Yo, you just got to keep that going, keep that going.' We added the base, and it's kind of like more trap, but fun and free."
She added,
"It spoke to me straight away. I'm basically just talking about how no matter where I go, I'll always come back home. I'll never forget where I came from. It's just like me going to Hollywood. I'm in LA right now, but I'm going home tomorrow. I still see my family, and I talk to my friends, and I visit everybody. That really keeps me grounded, and just showing no matter where you go, you can always come back home. You give back and yeah."
Listen to "Gloria" down below.