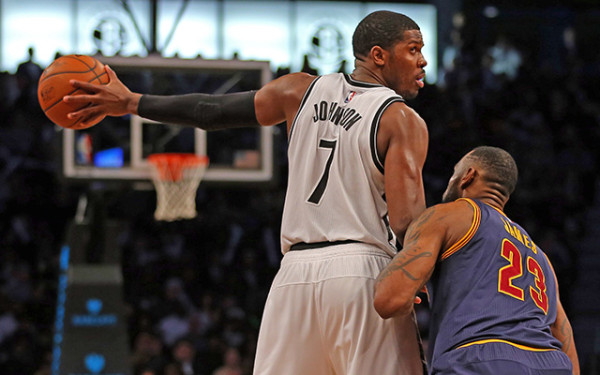 The Brooklyn Nets are still trash, just so you know. And unfortunately for Joe Johnson, his stupidly huge contract has made it pretty much impossible for him to be traded to a team where he can oh I don't know, get to the Playoffs at least.
But I'm sure he's fine swimming in the cash. He's not exactly missing meals here. But his career is lacking a ring. Which is why if the Brooklyn Nets buyout Joe Johnson, his next destination will most likely be Cleveland.
Should Johnson, 34, obtain a buyout of his $25 million salary for the season, Cleveland would be his next destination, sources with knowledge of the dialogue insist to cleveland.com.

Brooklyn is aware of the ballpark figure it would take for Johnson to agree to a buyout, a source said. The way sources characterize the situation, Brooklyn has to decide whether they want to help the Cavaliers, or allow Johnson to play out his contract as is.
Let's be fair. The guy is doing okay considering he's 34, I think he knows that the contract he got in Brooklyn was daylight robbery, which is why I hope he doesn't expect much if the Cavs offer him a deal.