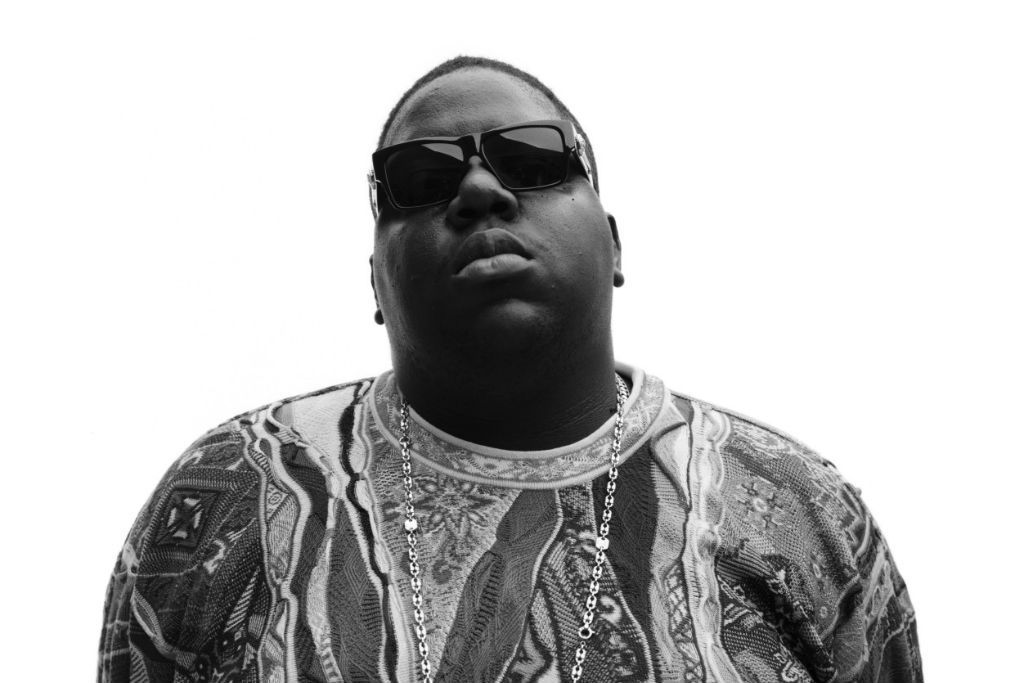 20 years ago today, The Notorious B.I.G. was gunned down in Las Vegas and tragically passed away in his prime. The rapper famous for hits like "Hypnotize," "Mo Money Mo Problems," and "Big Poppa," is often considered one of the best, if not THE best, rappers of all-time. His flow, lyrics, and storytelling ability were superb, and few have followed in his footsteps since.
But Biggie's roots are well known if you listen to any of his music. Brooklyn. That's where BIG came into his own as a man and rapper. He grew up in a tough part of the New York borough, getting in legal trouble early on in his life but he turned it around once he realized he had a real skill in the rap game. But his story ended abruptly.
The 20th anniversary of the death of The Notorious B.I.G. is a particularly special one to New York, and Brooklyn's own basketball team will be remembering the superstar MC this weekend. The Brooklyn Nets play a ton of Notorious B.I.G. music during their games and will honor him with a "Biggie Night" on Sunday to celebrate the life of the iconic Brooklyn lyricist. And to really tie in the New York theme, they're playing the New York Knicks, a team Biggie had some rumored connections to back in the 90's.
Ohm Youngmisuk of ESPN has more information about the special event taking place at Barclays Center on Sunday.
Barclays Center plans to honor Christopher Wallace, Brooklyn's most iconic rapper who was shot and killed on March 9, 1997, with Sean "Diddy" Combs and Wallace's mother, Voletta Wallace, in attendance and paying tribute to Biggie with planned pregame and halftime ceremonies. Wallace's children — T'Yanna and CJ Wallace, Mark Pitts and Wayne Barrow — also have been invited to attend.

"We infuse Brooklyn wherever possible," Brett Yormark, CEO of Brooklyn Sports and Entertainment, told ESPN.com. "The architecture of the building speaks to the borough — 85 percent of our employees are from Brooklyn. When you think of the music we play, we obviously play tribute to artists who have made Brooklyn a home or are from Brooklyn, starting with Jay Z, Biggie and many others. It has become part of our DNA."

Yormark said the night came together in a short amount of time after the idea was pitched to pay tribute to the rapper on the 20th anniversary of his death.

"It was an easy decision to turn this game into a moment to celebrate Biggie," Yormark said. "Puff Daddy will obviously be involved. So it has turned into something pretty special for us.

"He's from Brooklyn. We play his music. We consider ourselves the home of hip-hop — both Brooklyn and Barclays Center. It is very appropriate that this night takes place in Brooklyn."