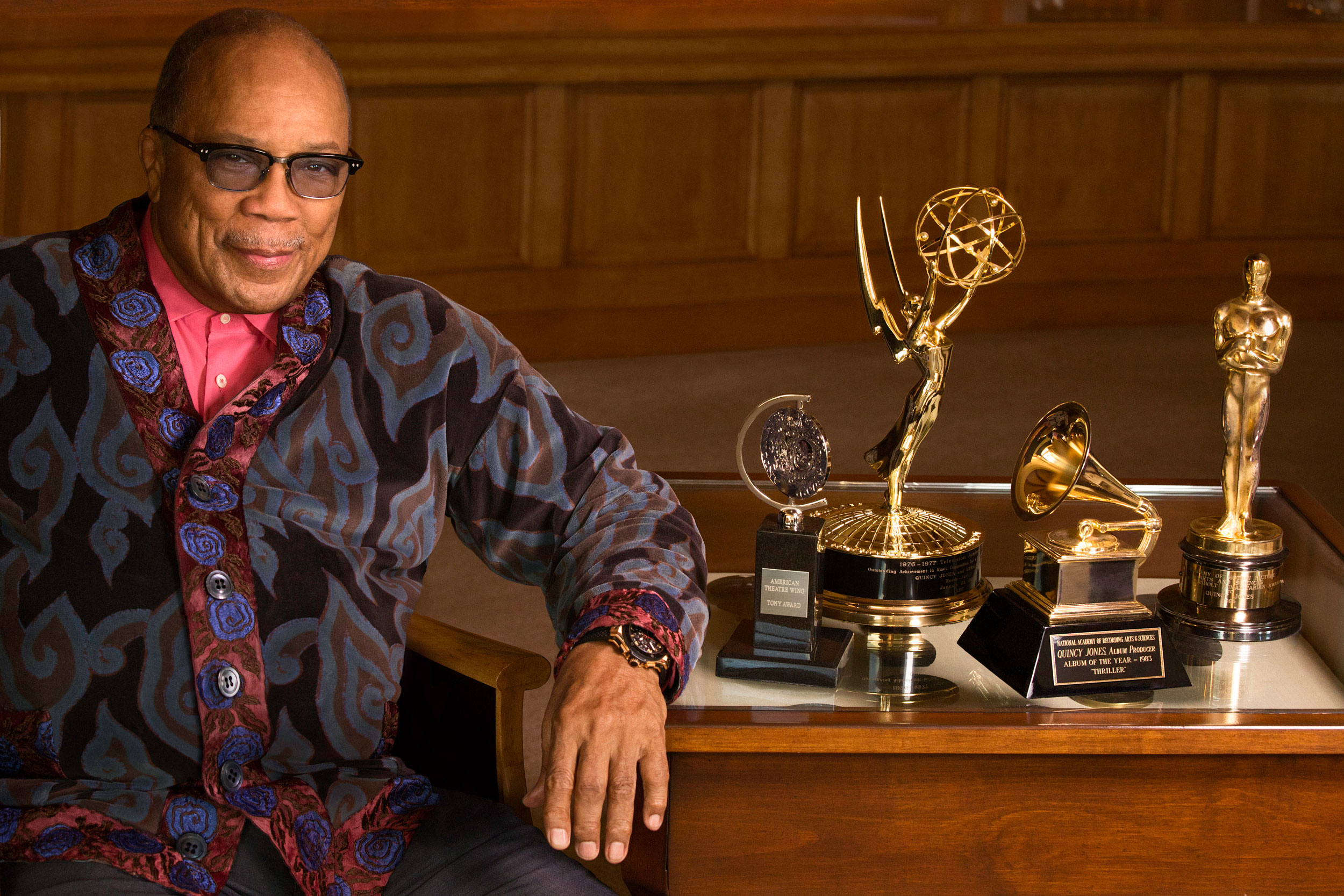 Netflix is in its bag once again. After announcing that they are developing a Quincy Jones documentary, the streaming service hit us with a curveball as to when we'll expect the music icon's special. In September, Netflix will be doing a full-blown roll-out for him titled 'Quincy'.
The film is written and directed by family. Rashida Jones, who is Quincy's daughter and well-known actress for her role in shows like Parks & Recreations, The Office and movies like the Social Network, has taken the helm of the project along with 'Keep On Keepin On' director Alan Hicks.
Although it will have a limited theatrical release, most common folk will be able to watch and enjoy the documentary from the comfort of their own homes on Netflix.
What I'm hoping is that this covers everything and anything Quincy. Along with making hits upon hits himself, Jones has helped make music for some of the biggest artists of this generation including but not exclusive to The Beatles & Michael Jackson. He's also not afraid to spill the tea, as you might remember from an interview he did earlier last year where he spoke on Michael and even called a Beatles drummer 'garbage'.
Rashida Jones spoke about making the documentary about her dad (Via THR):
"It's rare that somebody who has lived as much life as my dad is still interested in growing and knowing the next generation," Rashida Jones said in a statement. "He is such a man of action and accomplishments, but we were so lucky to spend real time with him, to let him reflect on life and the larger picture. I feel honoured to be able to share that with audiences all over the world."
With a September roll-out, be sure to watch out for this next month on Netflix.