Netflix was especially quiet in the month of July, with no big name releases or Netflix Originals that were must watches (other than Friends From College). I guess you can call that month the 'calm before the storm' because, with the month of August, a storm of new Originals and Movies will be heading to Netflix. Without further ado, here is what's coming to Netflix this August:
The Netflix Originals
Marvel's Defenders (Season 1)
If you're a fan of Marvel and Netflix's superhero collaborations so far, you won't want to miss the crossover show. Marvel's Defenders will feature all of the already established superheroes in their Netflix universe; Daredevil, Iron Fist, Luke Cage and Jessica Jones. From what we've seen from the trailers so far we can tell that the villain they will face, definitely has to do with a compilation of all their original stories, so you might want to catch up before the August 18th release.
Wet Hot American Summer: 10 Years Later (Season 1)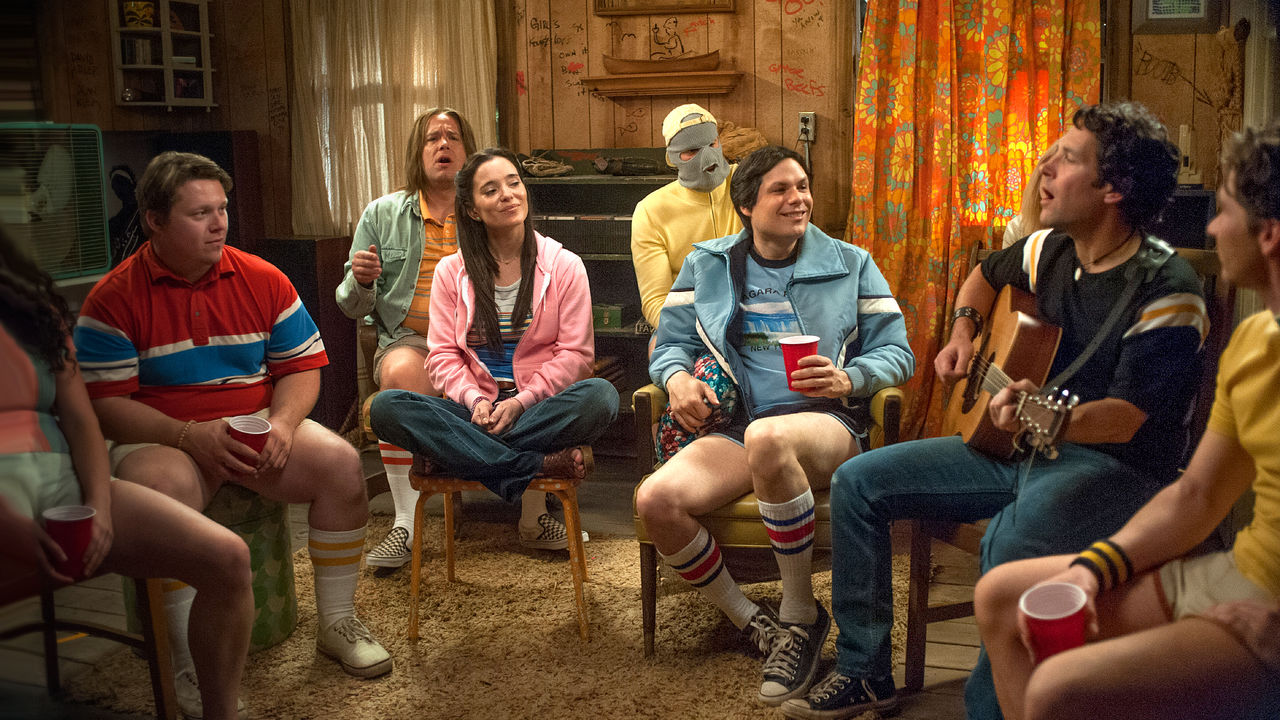 For those who haven't seen the original movie, this comedy about dysfunctional camp counselors brings in a stacked cast which includes; Amy Poehler, Chris Pine, David Hyde Pierce, Paul Rudd, Elizabeth Banks, Kristen Wiig. If you're a fan of their comedy, there's a good chance you'll enjoy the original movie (made in 2001). Netflix already rebooted this a couple years ago, but now they've decided to expand this into a full show. It'll be interesting to see if this continues past 1 season. You can check this out on August 4th.
Naked
Don't you guys just miss 'In Living Colour'? If you're a fan of any of the Wayans Brothers Productions, you will not want to miss this light-hearted comedy. Imagine waking up every day, naked in an elevator, and having to deal with the complications that come with that. Comedian Marlon Wayans will explore that in a Groundhog's Day-esque movie. You can check out this movie on August 11th.
Netflix Original Movie Of The Month
Deathnote
Live-action adaptations of Anime shows have received a bad reputation for 'whitewashing' it's cast (Scarlett Johanson in Ghost in a Shell), but despite some criticism over its first trailer, Netflix's adaptation of Anime classic 'Deathnote' has begun to build some excitement around it. If you could write a name into a book and choose how they die, would you? It will have to prove a lot to diehard fans but maybe this can be a turn in the tide for Anime's turned live-adaptations. This movie hits Netflix on August 25th.
The Full List
AVAILABLE AUGUST 1
A Cinderella Story
Bad Santa
Cloud Atlas
Crematorium: Season 1
Everyone's Hero
Funny Games (US)
Innerspace
Jackie Brown
Lord of War
Maz Jobrani: Immigrant — ORIGINAL
Nola Circus
Opening Night
Practical Magic
Sleepy Hollow
Small Soldiers
Surviving Escobar – Alias JJ: Season 1 — ORIGINAL
The Addams Family
The Astronaut's Wife
The Bomb
The Hollywood Masters: Season 1
The Last Mimzy
The Matrix
The Matrix Reloaded
The Matrix Revolutions
The Number 23
The Royal House of Windsor: Season 1
The Truth About Alcohol
The Wedding Party
Tie The Knot
Who Gets the Dog?
Wild Wild West
AVAILABLE AUGUST 2
Jab We Met
The Founder
AVAILABLE AUGUST 3
Sing
The Invisible Guardian
AVAILABLE AUGUST 4
Icarus — ORIGINAL
Voltron: Legendary Defender: Season 3 — ORIGINAL
Wet Hot American Summer: Ten Years Later: Season 1 — ORIGINAL

AVAILABLE AUGUST 5
Holes
AVAILABLE AUGUST 8
My Little Pony: Friendship Is Magic: Season 7 Episodes 1-13
AVAILABLE AUGUST 9
Black Site Delta
AVAILABLE AUGUST 10
Diary of an Exorcist – Zero
AVAILABLE AUGUST 11
Atypical: Season 1 — ORIGINAL
Home: Adventures with Tip & Oh: Season 3 —ORIGINAL
Naked — ORIGINAL FILM
True and The Rainbow Kingdom: Season 1 — ORIGINAL
White Gold — ORIGINAL
AVAILABLE AUGUST 13
Arthur and the Invisibles
Hot Property
Mission Control: The Unsung Heroes of Apollo
AVAILABLE AUGUST 14
The Outcasts
Urban Hymn
AVAILABLE AUGUST 15
Barbeque
Brad Paisley's Comedy Rodeo — ORIGINAL
21
A New Economy
All These Sleepless Nights
Donald Cried
Murderous Affair: Season 1
My Ex-Ex
The Sweet Life
AVAILABLE AUGUST 16
Gold
AVAILABLE AUGUST 18
Dinotrux: Season 5 — ORIGINAL
Glitter Force Doki Doki: Season 1 — ORIGINAL
I Am Sam
Marvel's The Defenders: Season 1 — ORIGINAL
What Happened to Monday — ORIGINAL FILM
AVAILABLE AUGUST 19
Hide and Seek
AVAILABLE AUGUST 20
Camera Store
AVAILABLE AUGUST 21
AWOL
Bad Rap
Beautiful Creatures
Gomorrah: Season 2
Unacknowledged
AVAILABLE AUGUST 22
Lynne Koplitz: Hormonal Beast — ORIGINAL
Sadie's Last Days on Earth
AVAILABLE AUGUST 23
Feel Rich
AVAILABLE AUGUST 25
Disjointed: Part 1 — ORIGINAL
Death Note — ORIGINAL FILM
DreamWorks Dragons: Race to the Edge: Season 5 — ORIGINAL
Once Upon a Time: Season 6
AVAILABLE AUGUST 29
Bring It On: Worldwide #Cheersmack
Ryan Hamilton: Happy Face — ORIGINAL
The Good Place: Season 1
AVAILABLE AUGUST 31
Be Afraid