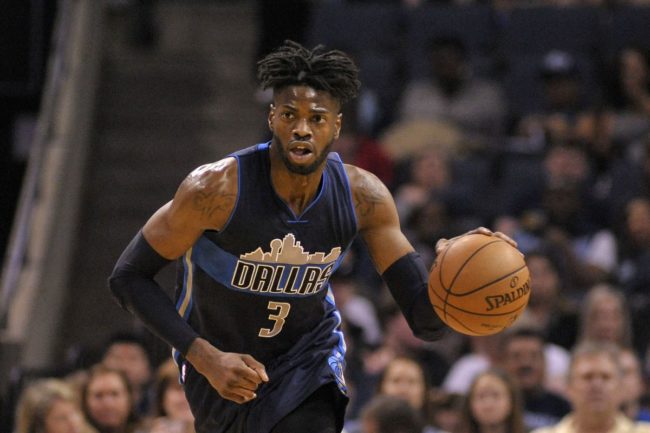 The tumultuous season for Nerlens Noel took another turn for the worst on Wednesday, with the 22-year-old center confirming his upcoming surgery on his injured thumb.
Noel sustained the injury during the first week of the regular season, and its bothered him for most of the regular season. He's expected to miss at least four weeks after the surgery is performed, but the Mavericks are unsure just exactly how long he'll be out.
https://twitter.com/earlksneed/status/938549099485384704
https://twitter.com/earlksneed/status/938555559464329216
https://twitter.com/earlksneed/status/938553228568027136
Noel has seen his minutes decline significantly this season with Dallas. He relationship with head coach Rick Carlisle has mostly been up-and-down — Carlisle has chosen to sit Noel during multiple contests so far this year.
He remains a solid defensive presence at the center position for the Mavericks, still years away from his prime and hungry to be given more playing time. So far in 18 games this season, he's averaged four points and four rebounds per game on 53 percent shooting from the floor. He's played just an average of 12 minutes per game, down from 22 per game last season.
Noel signed a one-year qualifying offer to
remain with the team this past offseason. The Mavericks will rely more on Dirk Nowitzki, Maxi Kleber, Salah Mejri and Dwight Powell in Noel's extended absence.