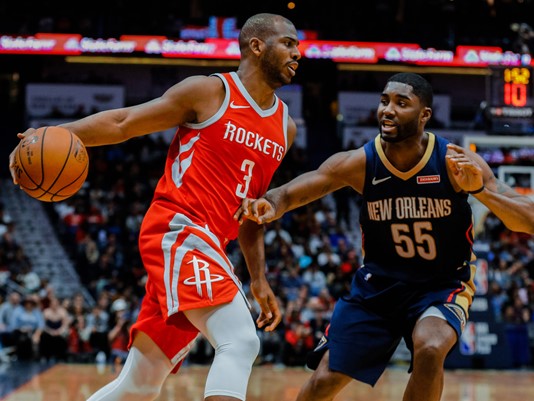 Last fortnight's NBA Power Rankings are right here.
All team statistics are recorded as of games played on Jan. 27th. This model is now using BBRef data which doesn't overestimate possessions at the same rate that NBA.com/stats does. A few of the Sunday contests aren't included in the model, which marginally affects the results.
If you'd like to read these rankings' methodology, then check the postscript at the end.
Here are the results after the 15th week of NBA action. Because the NBA Power Rankings' data was not compiled using rolling averages, extraordinarily hot/cold teams aren't given strikingly high/low valuations; rather it's an evaluation/estimation of a team's winning success given its year-long offensive and defensive execution. Additionally, these average win projections are no longer built with 82-Win Projections but rest-of-season projections.
Notes for this week's rankings
Notable Risers – OKC up two (extraordinarily unfortunate injury to Roberson, a DPOY candidate, which is likely to catch up to them, but their newfound offensive consistency has helped to spark a tough eight-game win streak)
Notable Decliners – Cleveland down four (defensive mediocrity induces massive fall), Pistons down seven (injuries have simply been too difficult to overcome, wing depth struggles as well have nullified the team's hot start to the season)
Postscript: Frame of Reference for NBA Power Rankings
Once again: I've created two models. One that predicts team win percentage given a variety of statistics that I tested in a random forest model and another that's based on hierarchical clustering. It is not a matter of who beat whom.
I should also stress that wins and losses that greatly affect a team's net rating manifest in the final product. Therefore, if a team loses by 40, as the Magic did to the Jazz on Nov. 17, then their ranking could suffer and the opponent's rating could flourish above expectation.
As a reminder, here's a snapshot of the final result for the 2016-17 NBA Power Rankings: