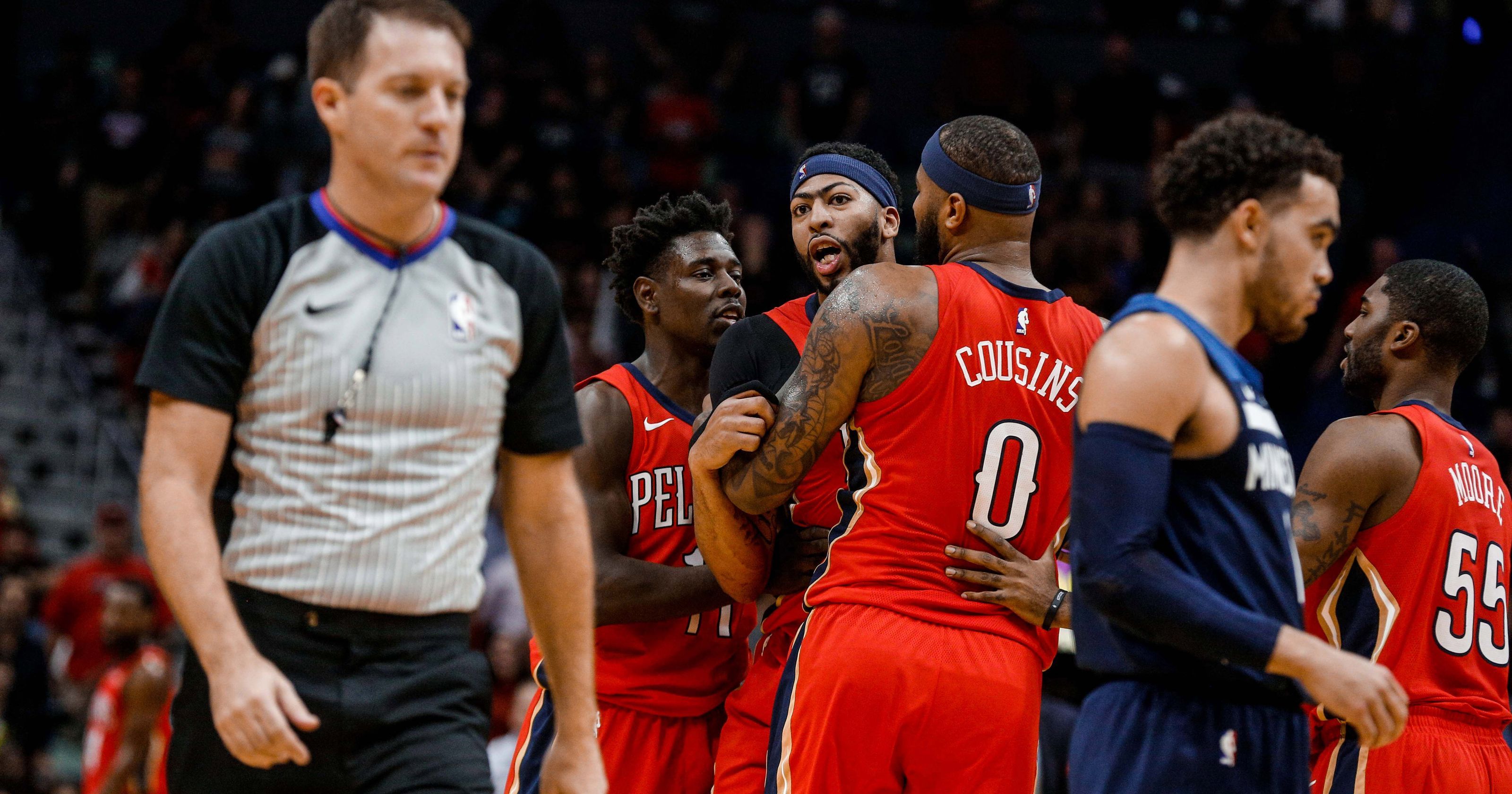 Amid growing tensions between NBA players and referees, the two groups engaged in a private, 'highly-productive' meeting about the current state of their relations on Saturday. The meeting, organized by the National Basketball Players Association (NBPA) and National Basketball Referees Association (NBRA), was "was incredibly productive in terms of opening lines of communication between both groups."
An array of topics were touched upon and both groups agreed to enhance clarification and education surrounding the Respect for the Game rules, broaden the avenue of communications for future disputes, and a review of current rules and a path to improving them.
The two groups tentatively plan to meet again in the spring and summer. Additionally, each organization intends to convey the substance of Saturday's discussion to their respective members.
"In this meeting, we took some important steps in identifying existing frustrations for both sides," said NBPA Executive Director Michele Roberts. "Now with that information, we plan to move forward and continue to work together to find solutions that will enhance the on-court experience for both parties."



The meeting comes following a first half of the season, which seemed to spotlight the increasingly shaky relationship between referees, players and coaches. In December, during a game against the Miami Heat, Golden State Warriors guard Shaun Livingston headbutted referee Courtney Kirkland, which resulted in a one-game suspension for the veteran while Kirkland was removed from the officiating rotation for a week as he "shared responsibility for the contact that occurred." Last Saturday, Memphis Grizzles Interim Head Coach J.B. Bickerstaff was fined $25,000 for berating a referee before being assessed two technical fouls in a game against the Utah Jazz on Feb. 8.
"Our two unions met out of the necessity to examine issues that have previously been left unaddressed," said NBRA spokesperson Mark Denesuk. "We look forward to continued collaboration between our two organizations to explore common interests."