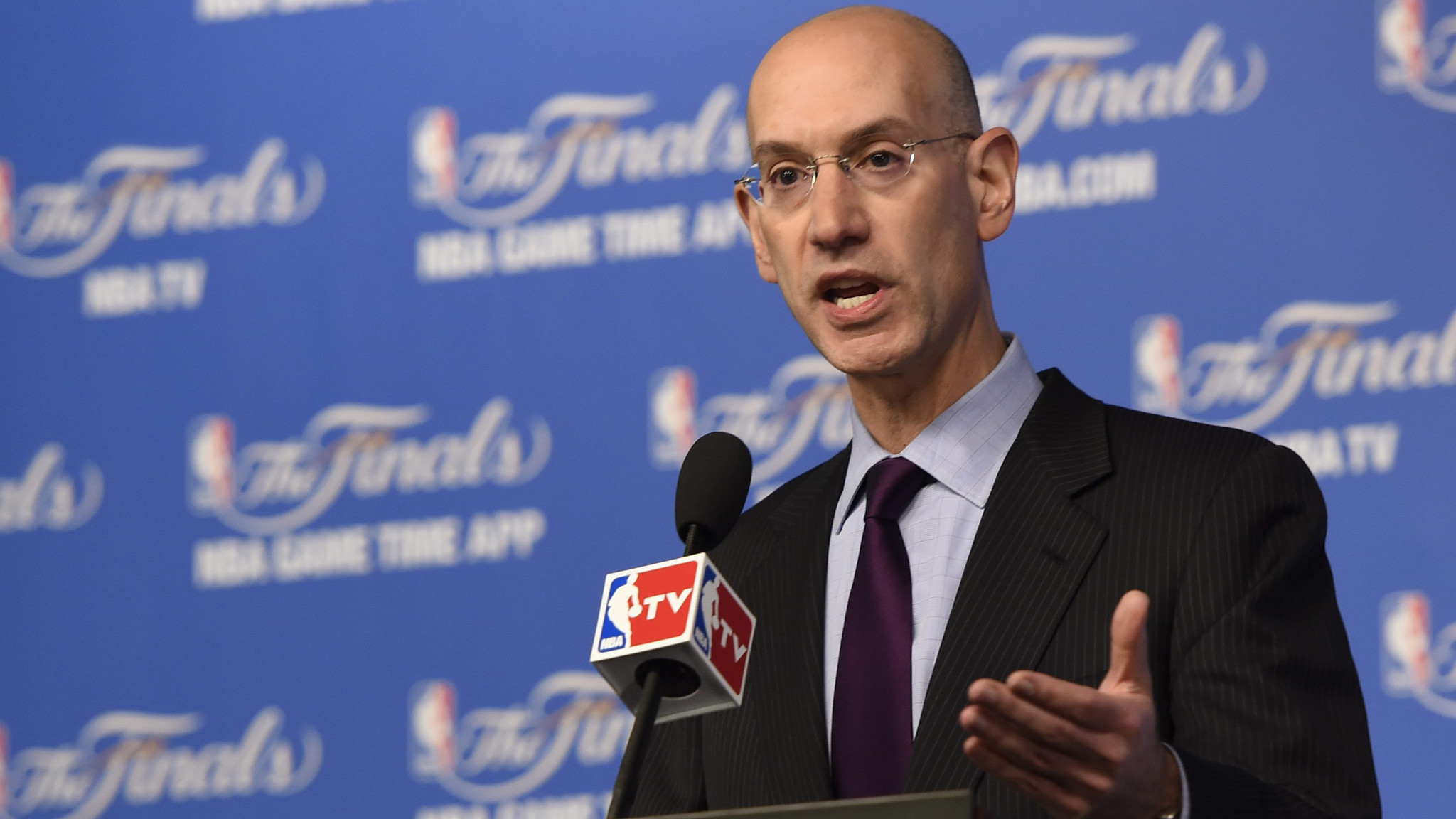 The NBA Board of Governors will vote on three rule changes next month that would go into effect for the 2018-19 season, reports Yahoo's Shams Charania:
The NBA's Board of Governors will vote on three potential rule changes that would begin for the 2018-19 season, including the shot clock resetting to 14 seconds (instead of 24) after an offensive rebound, league sources told Yahoo Sports.

The G League has had the shot clock reset to 14 seconds after an offensive rebound the past two seasons, and the proposed change is expected to quicken the pace of the NBA game.

The league's competition committee unanimously recommended the rule changes to the Board of Governors, league sources said. The recommendations also include simplification of the clear-path foul rule and an expanded definition of a "hostile act" triggering instant replay, league sources said. Altercations between players that are "not part of a normal basketball play" or in which a player "intentionally or recklessly harms or attempts to harm another player" are currently considered hostile acts, according to the NBA rulebook.

The Board of Governors will vote on the rule changes in meetings from Sept. 20-21, and the measures will require approval from two-thirds of the league's teams to pass.
That shot-clock reset would be a fairly significant change, incentivizing offensive rebounders to go up with the ball for the second-chance opportunity rather than kicking the ball back out to re-start the possession.
The other two rule changes are more difficult to judge because they have yet to be fully explained. Both would likely be positive changes, though. Simplifying the clear-path rule could help to improve the flow of the game, and expanding the definition of a "hostile act" should cut down on ambiguity and subjectivity, which would be a positive change.