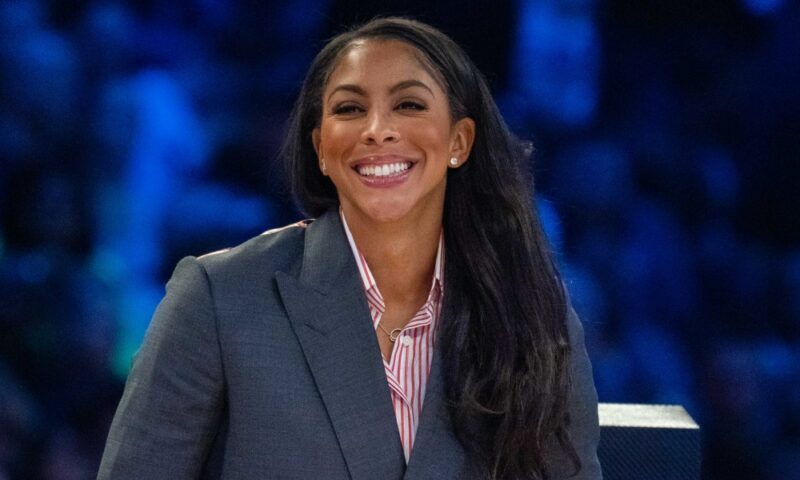 The NBA 2K22 covers have been released and it's a legendary grouping. In the 75th year of the NBA as well as the 25th year of the WNBA the creators at 2K went big and bold. The athletes include Luka Doncic on a standalone cover as well as a Kareem Abdul-Jabbar, Dirk Nowitzki, and Kevin Durant trio cover. However, 2K22 will feature legendary WNBA player Candace Parker on her own standalone cover. This makes her the only woman to be featured on the cover of any 2K game in the history of the franchise.
NBA 2K22 covers: Luka Doncic, Candace Parker and Kareem Abdul-Jabbar/Dirk Nowitzki/Kevin Durant. Parker becomes the first female cover athlete in the history of the 2K franchise. pic.twitter.com/A25op6IaWu

— Shams Charania (@ShamsCharania) July 14, 2021
The cover featuring Parker will be the Gamestop Exclusive cover. Each one features a large backdrop of the player in a watercolor type style that is then overlayed with an action shot of each player, showing them in their own iconic pose or shooting motion. Kevin Durant makes yet another 2K cover. This will be his third time as a featured cover athlete. He was on the cover for 2K13 as well as 2K15. This is the first cover for Doncic as well as Kareem and Dirk. Nowitzki is having quite a year and has taken a new role in Dallas.
The cover of 2K is a coveted honor for the basketball world. The fact that Candace Parker is the first WNBA player to grace the cover is a bit of an indictment on the basketball world as a whole. Thankfully, it seems that the NBA and especially the players are willing to support the WNBA and respect them as professionals and high-level athletes. Parker is a great choice to be the first WNBA player to earn this honor, even if it came later than it should have.