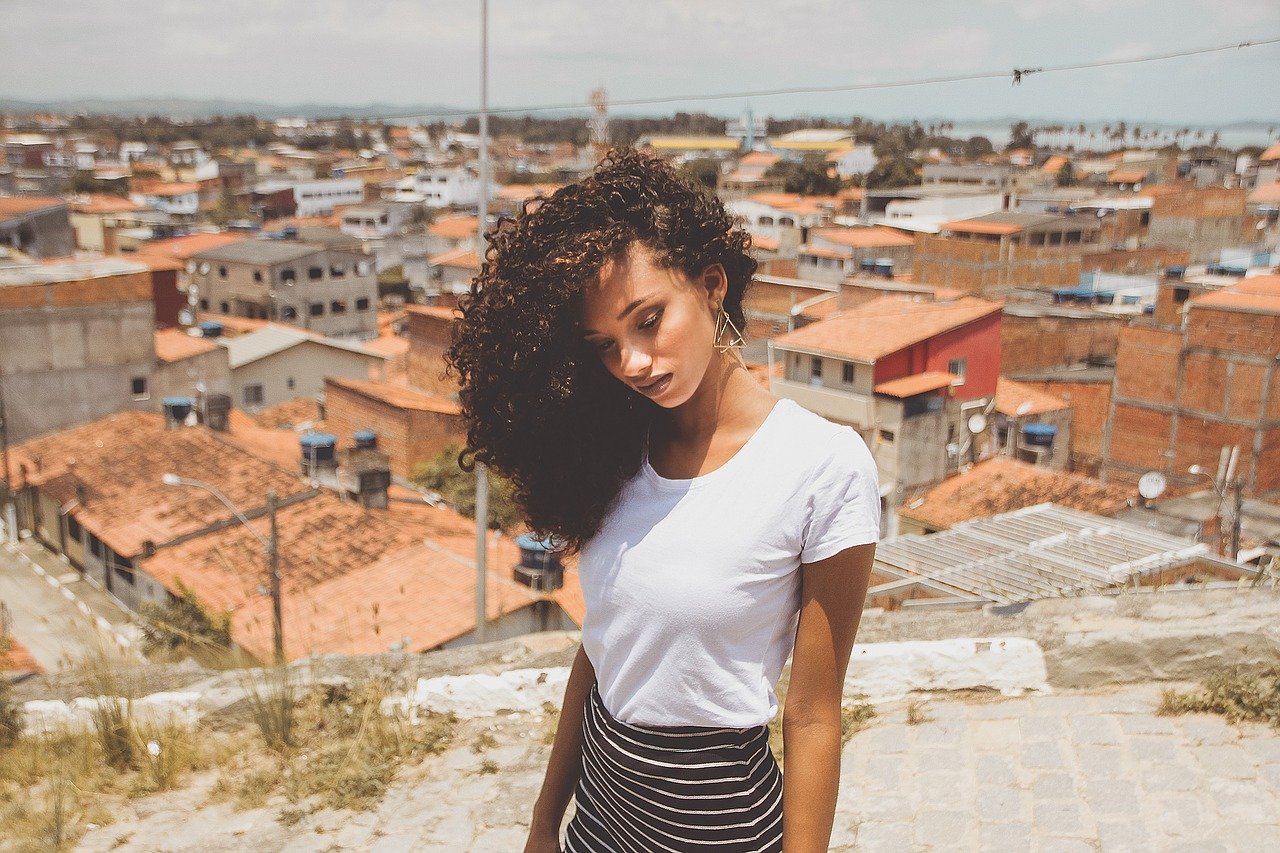 Do you have naturally curly hair? Curls are eye-pleasing, but managing a perfect look is a struggle sometimes. Some people can relate more to this struggle because some days those tight curls and coils just won't stay in place. But with the right hairstyle, even those untamed curls will look spectacular.
These following hairdos will make sure that your natural curls look fabulous. You will find a style for every hair length and occasion.
Go for an Updo
Curls are a blessing because you can just go out after applying shampoo and using a hairdryer. But this is not going to cut it on some occasions. What if you need to look exceptionally good in a meeting or a dinner date? An updo is an excellent hairstyle for curly hair. It makes you look classy (even romantic) without making uptight. And guess what? It does not require heat styling and a breeze to manage!
Air-dry the hair, apply a curl cream (to manage the frizz), and then tuck the strands into a ponytail. Its height could be somewhere level to the ears. Form a bun shape by winding the locks around the base of the hair. Secure the locks with a couple of bobby pins and give the finishing touch with a dash of hair spray.
A no-frills hairstyle like this one suits people with mid-length and long hair. It looks in tune with hairline and flyaways too.
High Ponytail
A ponytail can be the go-to hairstyle for everyone frustrated with unwieldy curls. You can easily tone it up or down, depending on the mood of the event. Going to a party? Pair the hairstyle with brick red lipstick and a little black dress. Attending a business meeting? Dress down with clean cat eyes and a pantsuit.
So, how to do the sky-high ponytail? Easy. Gather the strands and elevate them toward the crown to form a high ponytail. Use a hairband to tie them up and set the ponytail by thrusting a couple of bobby pins on the underside. If the tails look frizzy, use a curl-defining cream. It will also make the curls look bouncy.
Settle with Buns
Are buns suitable for straight hair only? No. Curly hair is suited for all types of bun styles, be it a lazy, messy bun, space bun, or half buns.
Gather the locks and twists them into a bun near the crown and secure with bobby pins. Use a wide floral band or scarf to match the outlook with spring or summer outfits. Space bun involves tying buns on both sides and leaving a few locks across the forehead. This style is too up for a festive makeover. Just decorate the buns with small floral hair wreaths.
A half-bun works too, particularly for creating a casual vibe. Except for girls with short hair, everyone can don this trendy look no matter how much curly or oily their locks are. Just gather the hair to the point above the ears and twist them around until forming a bun. Three or four bobby pins will be enough to keep it in the right shape. Don't worry about neatly tucking in all the strands because this style is all about looking relaxed.
Headband for Short Curly Hair
A headband is enough to transform your short curls into something striking. The style is minimalistic and needs only a nice headband. Just air-dry the hair, apply a curl cream, and then tie the headband. You can tie it on the edge of the forehead or push a little behind to let loose some strands on the temple.
Conclusion
The trick to keep your curly mane under control is not to overdo anything. Curls are naturally beautiful so you don't need to overplay with the hairdos. Just mix the traditional styles with a few stylistic touches to create a statement.