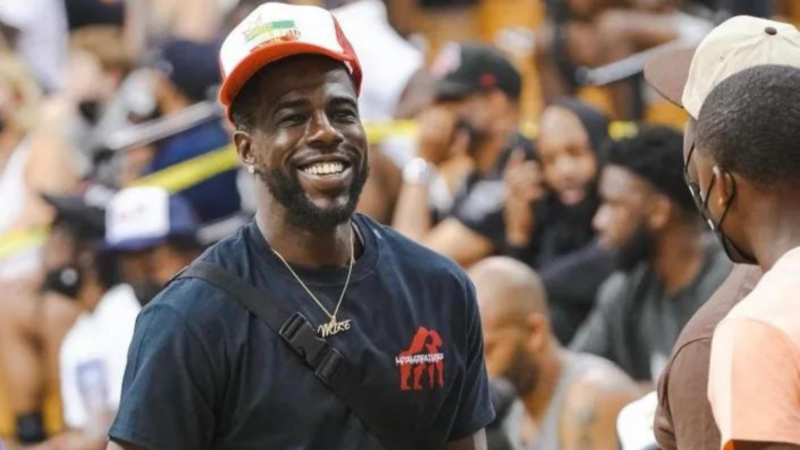 Unrest continues in the city of Patterson, New Jersey following the death of violence intervention and prevention activist Najee Seabrooks of the Patterson Healing Collective.
On March 3, members of the Patterson Police Department received a call at approximately 7:43 a.m. regarding an individual in distress. The individual, later identified as Najee Seabrooks, allegedly barricaded himself inside of a bathroom. Approximately one hour after the call was placed, the city's Crisis Negotiation Team and the Emergency Response Team arrived at the scene. In the hours that followed, there is a tense dispute regarding what did and did not happen. Seabrooks' close friends claim to have received texts from the community activist asking them to come to his apartment, but those individuals say they were denied entry by police upon arrival. Meanwhile, a report from New Jersey Attorney General Matthew J. Platkin claims that three officers attempted to use "less lethal force" to diffuse the situation. Members of the surrounding community also raise questions as to whether or not authorities used appropriate measures to address Seabrooks' mental health at the time of the incident.
"As we search for answers on the tragic death of Najee Seabrooks, many of us continue to struggle with what more we could have done so this would not have happened," St. Joseph's University Medical CEO Kevin Slavin said.
"We must ask the question – why were we not called? And, demand that this valuable community resource be used in the future for other individuals in psychiatric crises."
Despite conflicting reports regarding what did or did not occur, one aspect is not being disputed. At approximately 12:35 p.m., officer Anzore Tsay and officer Jose Hernandez of the Emergency Response Team fired their weapons at Seabrooks. Seabrooks was hit, transported to Saint Joseph's Medical Center and pronounced dead before 1 p.m.
The shooting of Seabrooks has drawn outrage from those in and around Patterson, including New Jersey native Kyrie Irving. In the days following Seabrooks' death, community members have taken to the streets and demanded the release of body camera footage pertaining to the shooting. Now, a group of nearly 50 community-based organizations from around the state of New Jersey have called for the U.S. Department of Justice to get involved.
"The PPD incidents discussed above establish a pattern or practice that PPD engages in conduct that deprives the public of rights, privileges or immunities secured or protected by the Constitution or laws of the United States," the letter reads.
"DOJ must intervene to bring about the kind of accountability that Mr. Seabrooks and his family, and others like them, deserve — along with the people of Paterson."