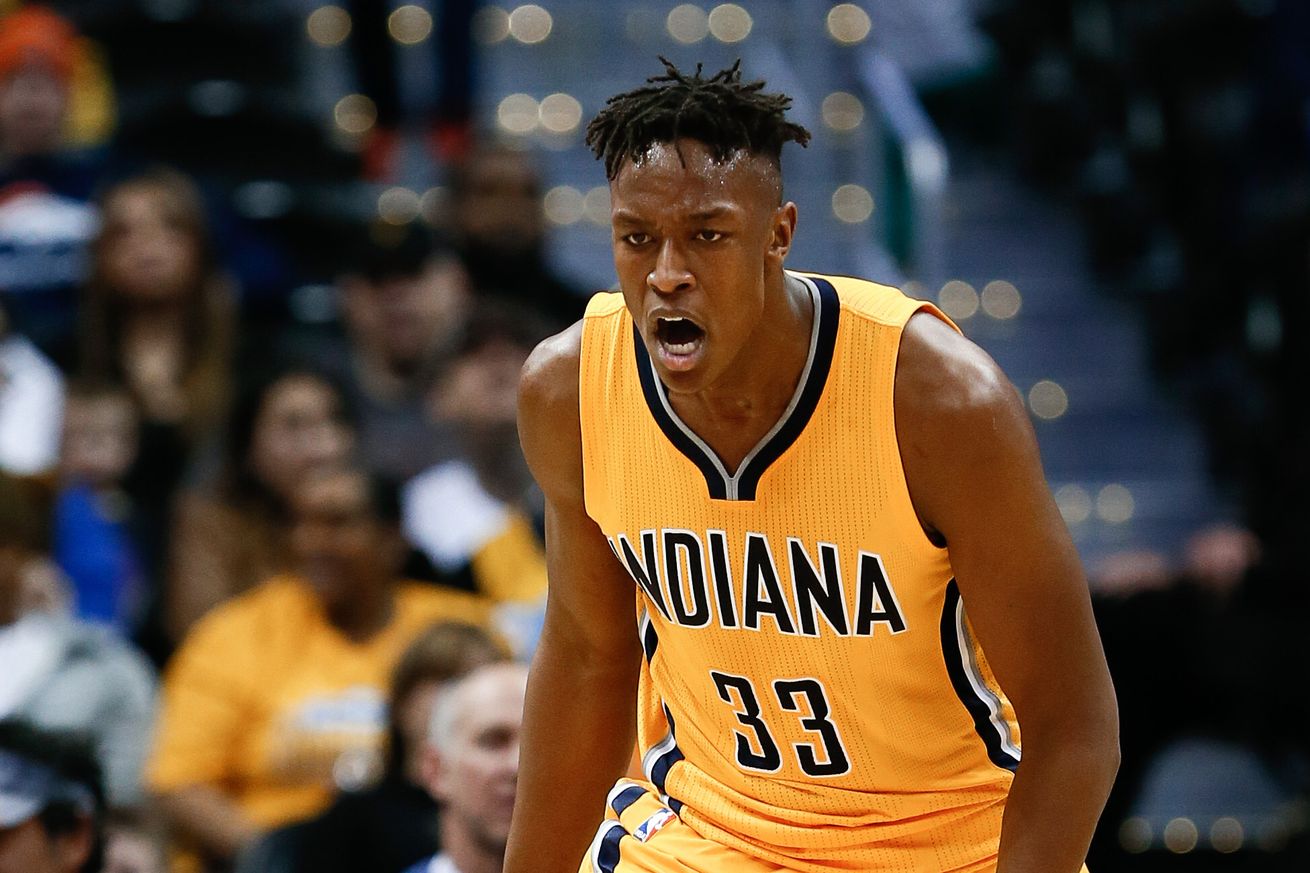 Myles Turner, who is coming off of a very promising rookie campaign with the Indiana Pacers, is highly confident heading into his sophomore season. From Alex Kennedy of Basketball Insiders:
"Individually, I feel like I can put up big numbers for this team and help in any way necessary. I'd like to see myself put up 15 to 20 points per game. That may seem like a long shot, but I feel like I'm very capable. … I can see myself being a very dominant player in this league one day – and one day soon. I mean, I don't know what my ceiling is. With my work ethic and my drive, I feel like there is no ceiling. I can always improve and get better at all facets of the game. I see some players who come into the league, get all of this hype and then they start to fizzle out and stop working. I'm never going to be that type of player. My work ethic is a lot of stronger than that and I'm very driven right now. I'm really looking forward to what's to come over these next couple of years."
During his freshman year at the University of Texas, there was no questioning Turner's potential; he's long and athletic, and had already developed a nice jump shot. He was a bit raw offensively, which is why he fell to the Pacers at pick 11. However, his two-way upside could never be denied. Turner, who started in 30 games for Indiana during his rookie year, averaged 10.3 points, 5.5 rebounds, and 1.4 blocks in 22.8 minutes per game.
Bottom line, Turner is right. He can be a dominant player. A great work ethic combined with Turner's natural talent is a recipe for success.