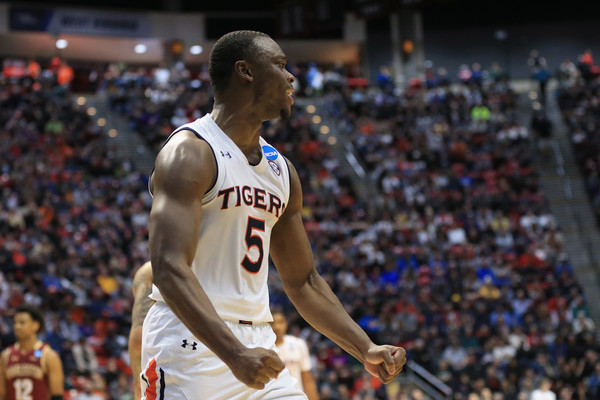 St. Johns announced Saturday that former Auburn guard Mustapha Heron was granted a waiver to play for the team this season. This is welcome news for the talented guard and the school who is hoping to be more competitive this year. Heron was quoted saying that he was happy with the NCAA's decision and the chance to play closer to home this season. Heron has had an interesting journey since last year's defeat in the NCAA Tournament.
Junior guard Mustapha Heron (@Kingheron5) has been granted a legislative relief waiver by the NCAA and will be immediately eligible for the Red Storm in 2018-19. #SJUBB #WeAreNewYorksTeam

ARTICLE: https://t.co/tXi71b6sdD pic.twitter.com/NsjoI1PMbD

— St. John's BBall (@StJohnsBBall) October 13, 2018
Mustapha Heron entered the 2018 NBA Draft without hiring an agent. The guard later announced that he was withdrawing from the draft and would transfer from Auburn. Heron's mother had been sick for some time and the devoted son wanted to play closer to home, so his mom could watch him play and to no doubt be closer to her. The decision eventually became St. Johns. Heron being granted a waiver by the NCAA is a dream come true for him and his family.
The sophomore guard at Auburn averaged 16.4 points per game and 5.3 rebounds per game. Heron was the leading scorer for the Tigers and was key in helping them capture an SEC regular season championship. Heron is entering his key junior season and should be a key figure for St.Johns this season. The Tigers loss will be the Red Storm's gain in the 2018-2019 season. Heron will be an impact starter and could very well lead the team in scoring. Heron may be ready for the NBA after this year, so it could very well be a one-year rental. The St. Johns Red Storm will be happy to have the guard for one or two years.