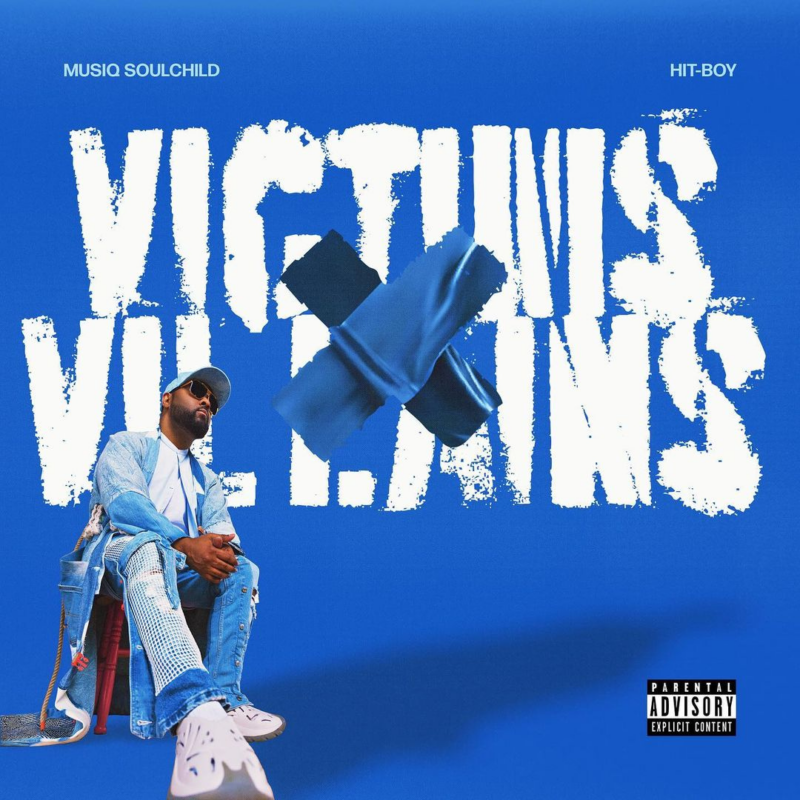 There are few musicians that have been as influential as Hit-Boy has been throughout the last decade. Living up to his name, the star producer has crafted hits for the likes of Jay-Z, Kanye West, Drake, Beyoncé, Nas and Kendrick Lamar. As an artist, he has been successful as well, collaborating with the likes of 2 Chainz, Big Sean, Saweetie, Dom Kennedy and Kid Cudi. This year, he has stepped into the studio with a new collaborator — Musiq Soulchild.
Musiq Soulchild is nearing the 25th anniversary of his debut studio album, Aijuswanaseing. For more than two decades, he's delivered a number of legendary tracks like "Just Friends" and "So Beautiful." Not to mention, his song, "Half Crazy," was sampled in Lucky Daye's recent hit, "Over." While the Philadelphia native has been around musically for much of the last 20 years, he hasn't released a new album since 2017. Fortunately, that all changes tonight.
Hit-Boy and Musiq Soulchild have teamed up to deliver a new project called Victims & Villains. Led by the single, "I Remember My Ex," the concise, 10-track LP brings together the Philadelphia native's soulful vocals and a few of his laid-back flows. Backed by Hit-Boy production, Victims & Villains brings Musiq Soulchild's unique style to a new generation. Check out the new album below.