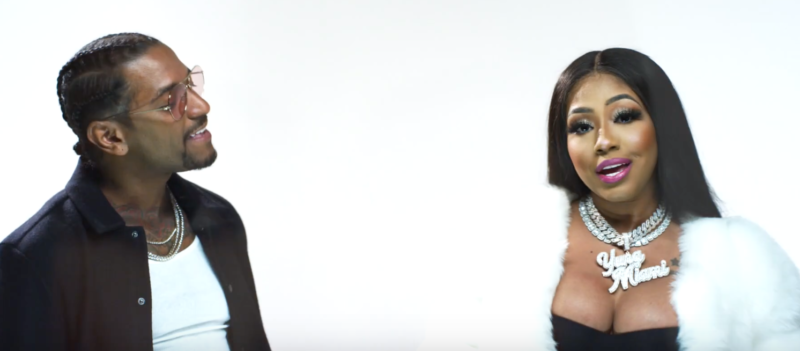 Lloyd released his fifth studio album Tru last year, and recently got Yung Miami of the City Girls to hop on the remix of his song "Caramel."
Back in January, Lloyd told fans on Instagram that he was filming the music video for the single and fans could be included in the video by entering a contest. Fans would have to record a video of themselves and post it on online using specific hashtags.
Now, the singer has officially dropped the "Caramel" visual.
The video begins with the Instagram video of the casting call and features Yung Miami and a number of women who participated in the contest.
In the premiere posted by Complex, Lloyd told the publication,
"I'm proud to share this visual for my latest track, 'Caramel,' featuring Yung Miami of the City Girls. I'd like to thank all the fans who took the time to participate in the making of this video. I'd also like to thank Yung Miami and all the City Girls around the world as this song/video is definitely a dedication to them!"
Watch the music video down below.