A new poster has hit the web for the drama-filled suspense film, Gone Girl.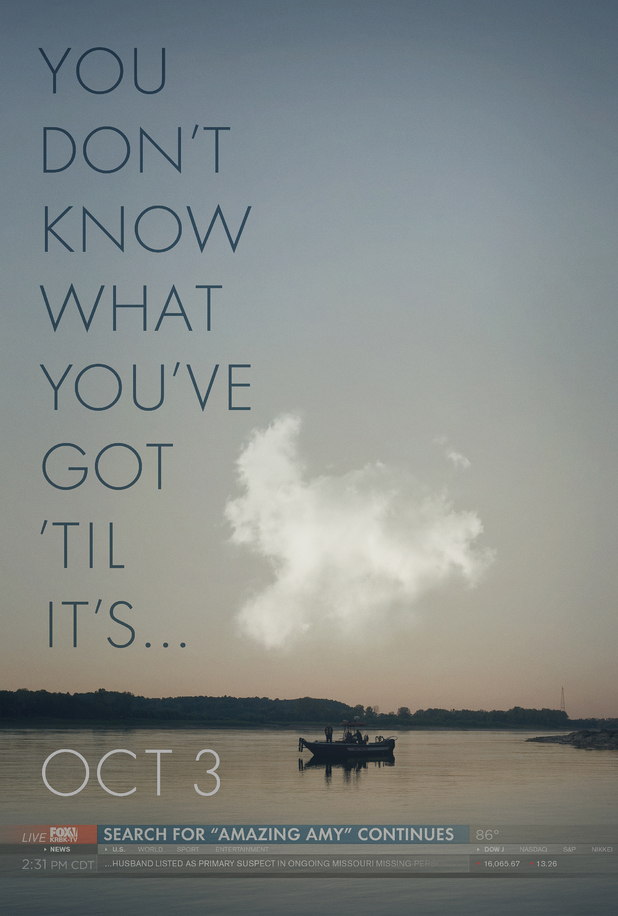 The movie stars Ben Affleck and Rosamund Pike as Nick and Amy Dunne, whose life flips for worst after Amy disappears on their fifth wedding anniversary.
Girl with the Dragon Tattoo director David Fincher is behind the camera for the film, which is based on the best-selling novel from Gillian Flynn.
Neil Patrick Harris, Tyler Perry, Kim Dickens, Patrick Fugit and Emily Ratajkowski feature among the supporting cast for Gone Girl.
Gone Girl will be released in cinemas on October 3.