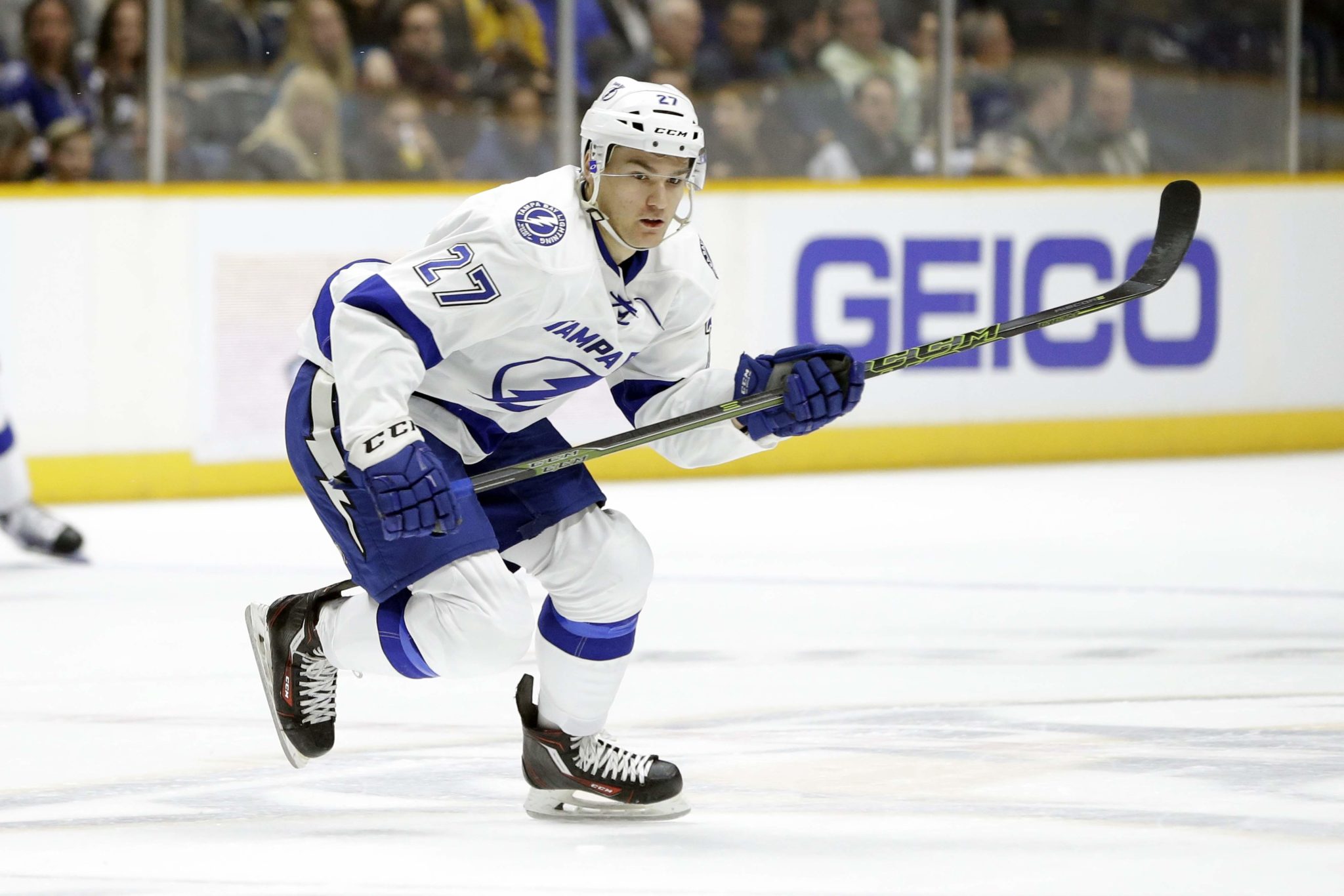 With the expansion draft nearing, a rush of trades is expected to come in the coming days. Sometimes it takes one domino to fall, and it may have just. The Tampa Bay Lighting have traded Jonathan Drouin along with a conditional 6th round pick in 2018 to the Montreal Canadians in exchange for prospect Mikhail Sergachev and a conditional 2nd round pick in 2018.
The Canadiens acquire Jonathan Drouin + a cond. 6th-round pick (2018) from TBL, in return for M. Sergachev + a cond. 2nd-round pick (2018).

— Canadiens Montréal (@CanadiensMTL) June 15, 2017
The Canadians have been on the lookout for another center and have been connected to Drouin since the season ended, so this move does not come as a huge surprise.
After some off the ice issues with management (Drouin reportedly asked for a trade out of Tampa Bay), the 22 year old found his place in the lineup. Drouin scored 21 goals in 73 games this season.
The Canadians singed Drouin to a 6 year, $33 million contract extension following the trade, keeping him from becoming a free agent. The contract will carry a cap hit of $5.5 million over the 6 years, and will include a modified no trade clause in the final two seasons.
The Lighting were forced to make this trade, as they have too many forwards to protect. This trade fixes that issue, but they also received a good return for him. Sergachev was Montreal's top prospect, and has been labeled by some as "can't miss" prospect. While this weakens the Lightnings offense right now, they have the pieces to recover from that, and have added a future core member to their defense.