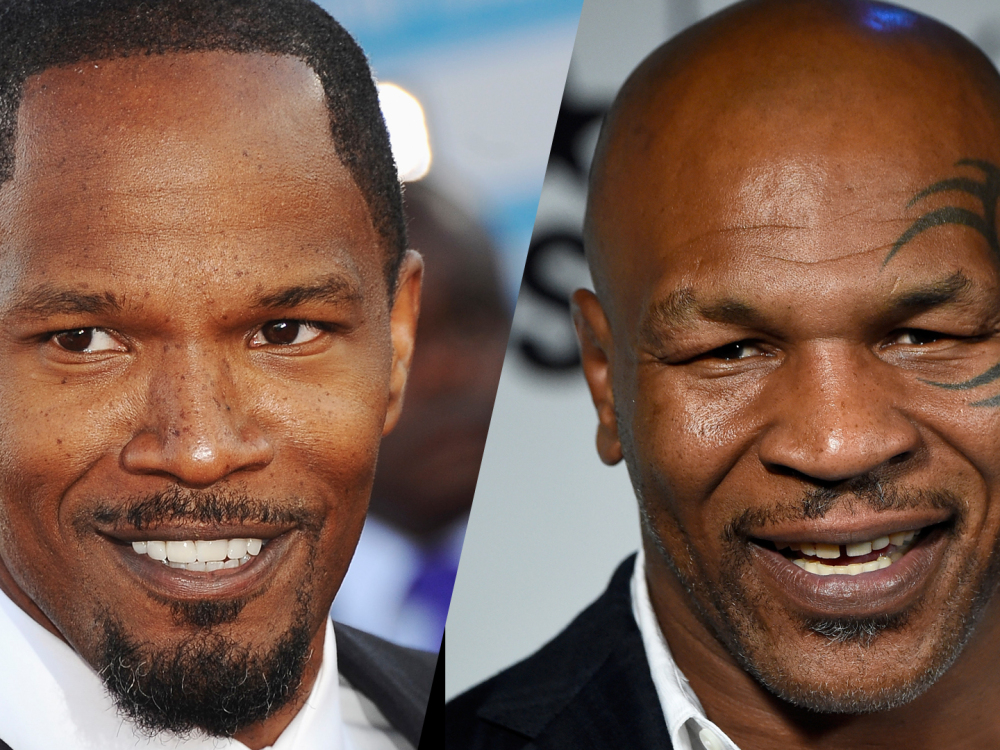 Mike Tyson has revealed that a new film based on his life is underway with Jamie Foxx playing him.
According to The Sun: "The news was confirmed by Iron Mike himself in Las Vegas, with the hardman revealing a deal has finally been struck for Jamie to portray him in a Hollywood biopic of his controversial life. 
"Mike said: 'It's on, as of right now. Jamie Foxx has signed on for it. Filming hasn't started yet but it's going to happen.'"
Foxx (recently seen in Baby Driver) is no stranger to true story boxing films, having previously played Drew Bundini Brown in Ali. And neither is the prospective director: Raging Bull helmer Martin Scorsese.
Scorsese (also linked to a Joker origin movie) is currently in production on mob drama The Irishman, so presumably once that wraps he'll start work on this. That film is said to be using state of the art effects to make some of its cast – which includes Robert De Niro, Joe Pesci, and Al Pacino – appear younger at certain points. As Foxx is only one year younger than Tyson, perhaps that is what will be done here as well.
This news is especially interesting in light of another concurrent film production Cornerman, which will star Anthony Hopkins as Cus D'Amato, Tyson's mentor. Tyson will, of course, be an integral part of that story, so it will be intriguing to see how they'll compare.
The boxer's life has been biopic material before. The 1995 film Tyson was made for television but still managed to get an impressive cast with Michael Jai White as Tyson, George C. Scott as D'Amato, and Paul Winfield as Don King. Additionally, a 2008 documentary by James Toback also called Tyson had the man himself recount his experiences.
With the pedigree of those involved, this new Tyson film has a great possibility to be something special. Stay tuned for more news as the situation develops.