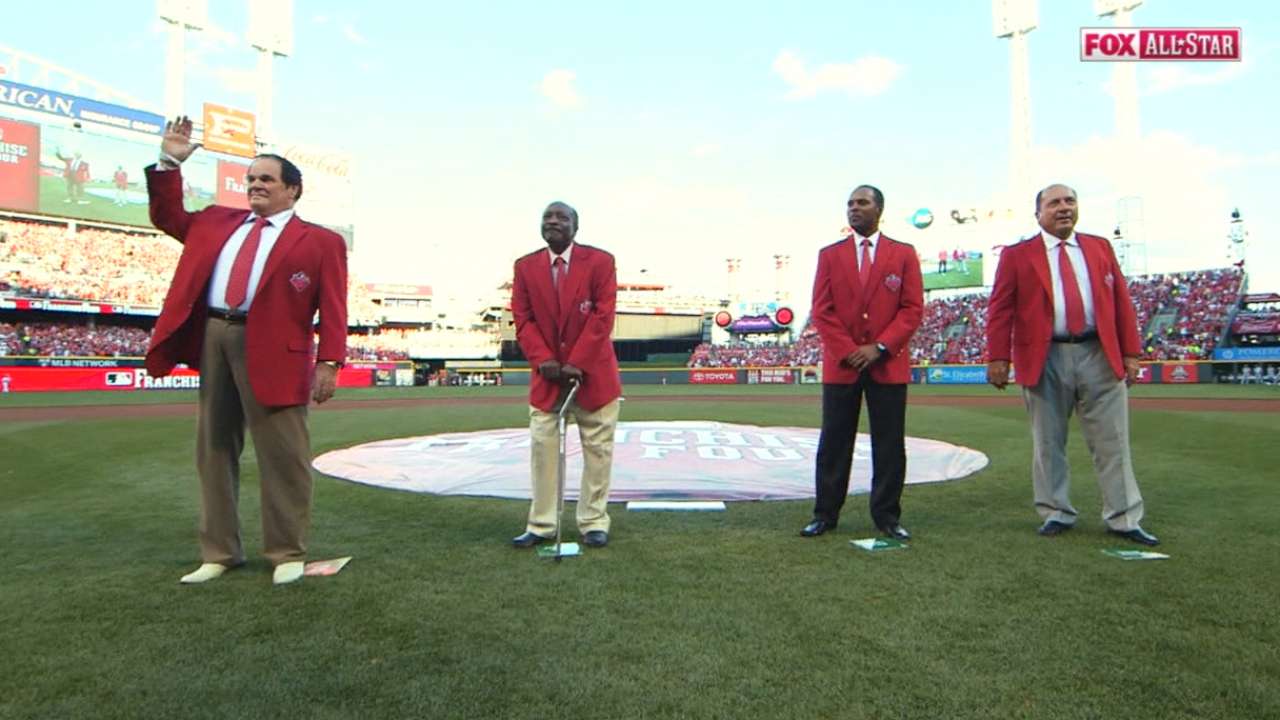 It was an extraordinary night before the first pitch of the 2015 All Star Game was even thrown in Cincinnati, Ohio. Watching the crowd roar as the "Franchise Four" of the Reds were being announced was a nice way to start off. I think announcing every team's "Franchise Four" according to the fans' vote was a phenomenal touch during pregame.
It had the potential to be an excellent game, and the greatest talent the MLB has to offer definitely did not disappoint. It was a fitting start to the game with the best hitter….make that best player in the game in Mike Trout hitting a lead off home run to the opposite field off of National League's starting pitcher Zack Greinke. The right hander settled in after that, but the tone was already set.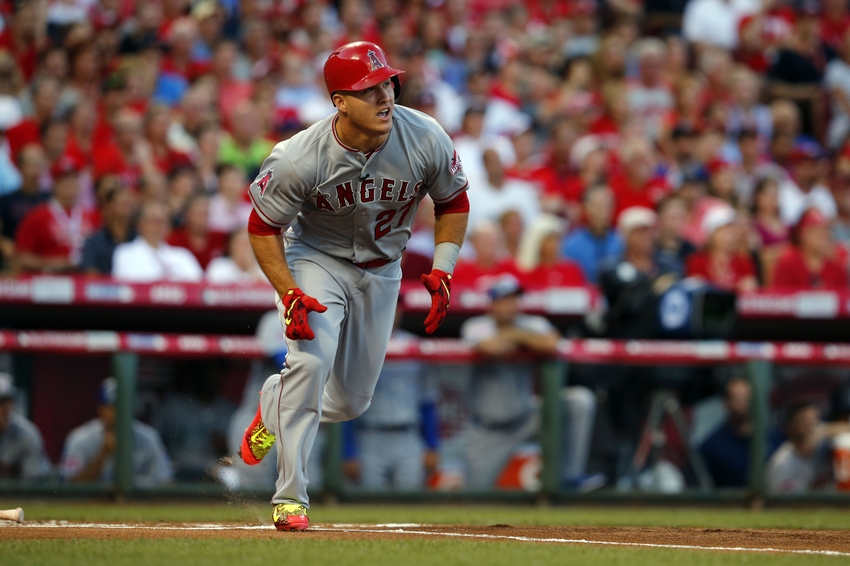 Trout went 1 for 3, scored two runs, and drove in a run with the big fly. He became just the sixth player in Major League Baseball history to lead off the All-Star Game with a home run. He took home the MVP award for the second year in a row, also the first player to ever do that, and deservedly so. His American League teammates followed his lead nicely, as young third baseman Manny Machado and Brian Dozier both hit solo home runs, and veteran Prince Fielder had an RBI single along with a sacrifice fly. Kansas City Royals' Lorenzo Cain also contributed with a run scoring double.
On the National League side, St. Louis Cardinals' shortstop Jhonny Peralta tied the game at 1 with a sacrifice fly early on and then Andrew McCutchen hit a bomb to left field off of a Chris Archer breaking pitch. Ryan Braun led off the 9th inning by hitting a triple, and was driven in on a sacrifice fly by San Francisco Giants' shortstop Brandon Crawford, but it was too little too late as Minnesota Twins' closer Glen Perkins was able to shut the door for the American League as they pulled out the victory 6-3. Detroit Tigers' David Price got the win throwing one scoreless frame striking out a pair, and Los Angeles Dodgers' Clayton Kershaw took the loss giving up two runs on three hits in his inning of work.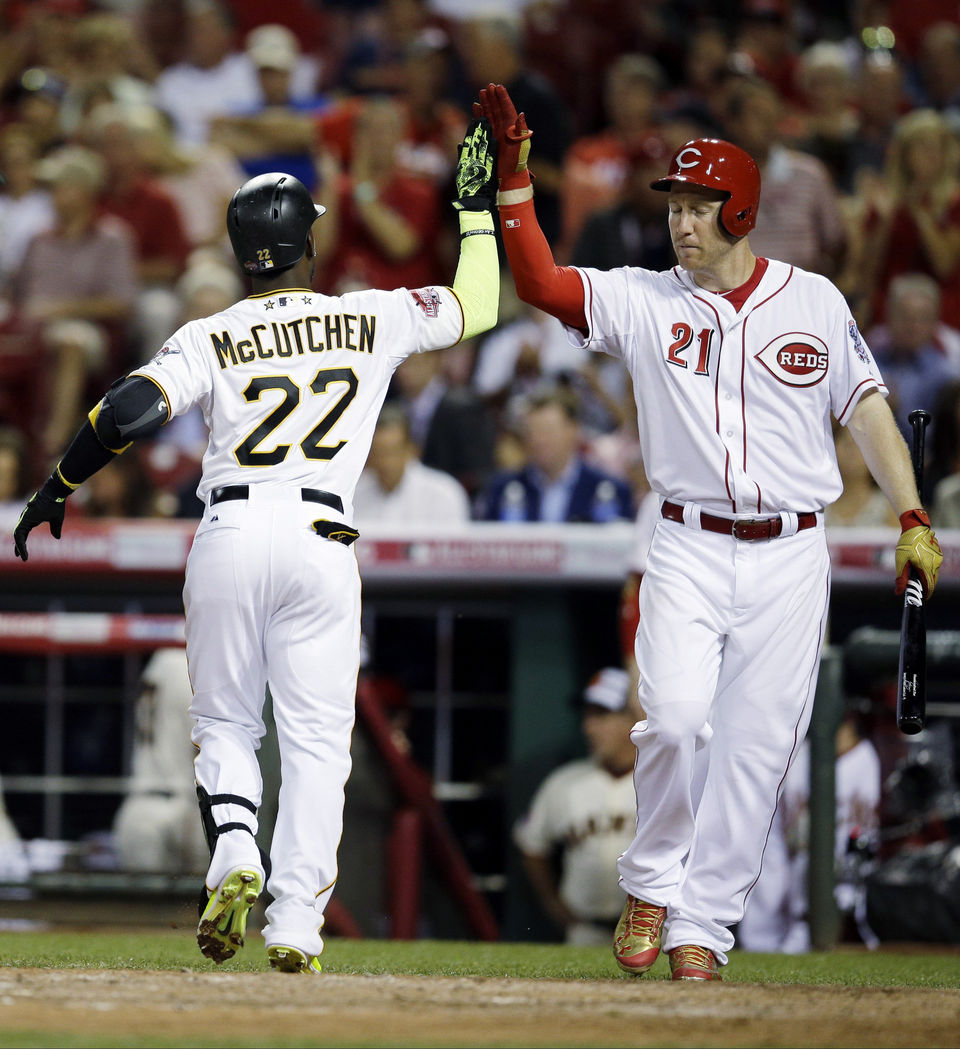 Pitching predictably dominated this game for the most part. Both Kershaw and Francisco Rodriguez struggled, but other than that, every pitcher who stepped on the mound was extremely impressive. Both starters, Greinke and Dallas Keuchel, threw two solid innings outside of the one hiccup from Greinke to Trout. One pitcher whom I would like to point out in particular was New York Mets' ace Jacob deGrom who became just the 13th pitcher to ever strike out the side in order in the All Star Game. He did it by throwing just 10 pitches as well, keeping the hitters off balance. Another pitcher who stole the show late was Cincinnati Reds' left handed closer Aroldis Chapman who, if he threw any harder, might have cracked the radar gun. He hit 104 mph at one point and the majority of his pitches reached 100 mph or harder. Talk about unfair. I cringed just watching those pitches sizzle towards the plate and the hitters feeble attempts to hit them.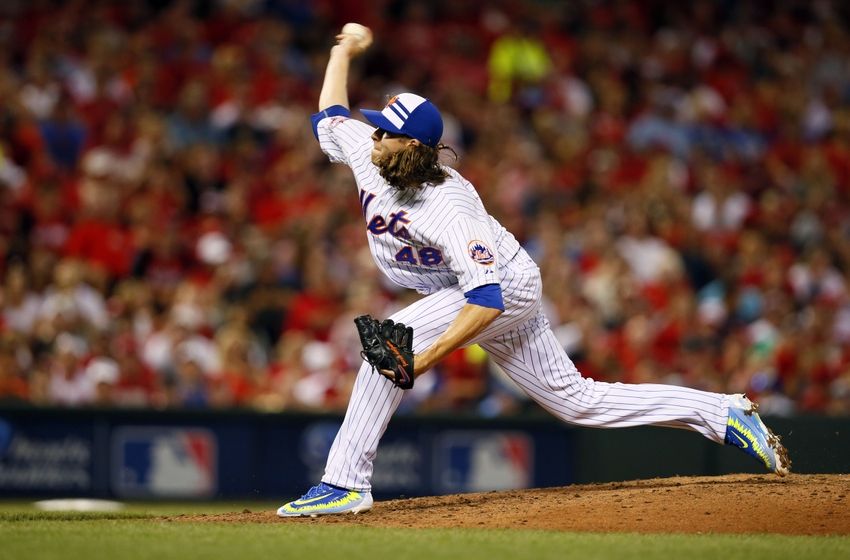 To me, this particular All Star Game was enjoyable and refreshing to watch just because of how different the feel was. By that, I mean every year it seems like a lot of the same players and veterans are involved in the All Star festivities. This year, there were so many new young faces and I believe it is the beginning of a new era for Major League Baseball. A plethora of new young flamethrowers on the mound and power hitters at the plate. And the way this season has gone, there will be plenty of more young talent coming next year.
This is a great time for Major League Baseball.