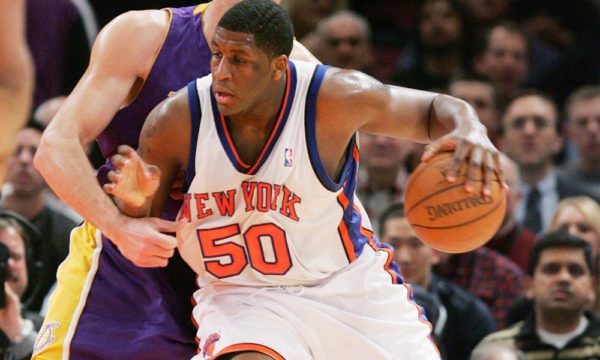 In 2003, Mike Sweetney was the 9th overall selection in the NBA Draft by the New York Knicks. Sweetney was standout forward from the Washington D.C metropolitan area and attended the prestigious Georgetown University. However, Sweetney had a short stint in the NBA and only played a  total of four seasons.n an interview with HoopsHype
In an interview with HoopsHype, Sweetney detailed the tough times he went through during his time in the NBA and opened some eyes on the battles he faced.
Following from Alex Kennedy of HoopsHype.
However, Sweetney was in a very dark place. He was mourning since his father, Samuel, died just before the start of New York's training camp and he was also battling serious depression. After struggling to find peace and refusing to ask for help out of fear of being judged, he attempted suicide.

"I remember the night," Sweetney told HoopsHype. "We were in Cleveland one night and I just took a bunch of pain pills, hoping it would take me out. But I woke up the next morning thinking, 'Well, it didn't work.' That's how bad it was.
Sweetney goes into more detail as the interview progresses, but it's clear the battles he faced were bigger than basketball and we're happy he has since become stronger and able to openly talk about his experiences. Sweetney can be seen playing in the BIG3 tournament this summer.