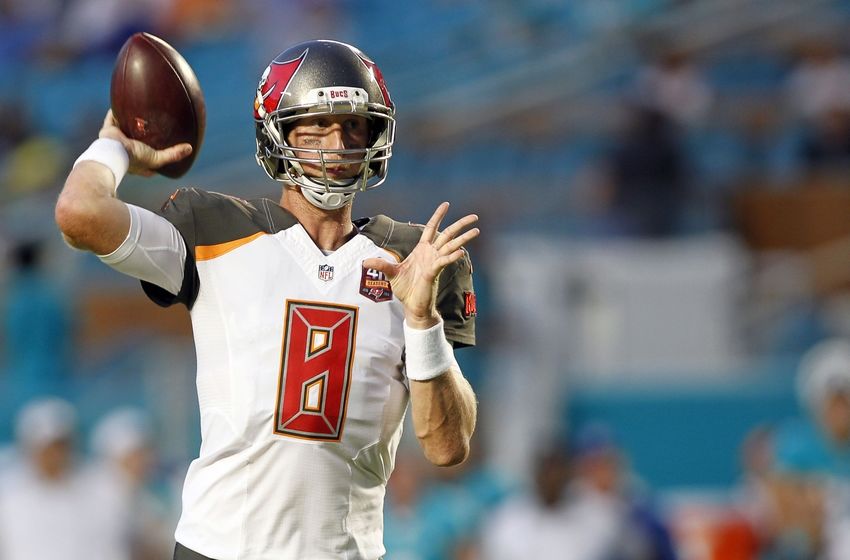 Quarterbacks are the hot commodity each and every offseason. The position is herald as one of the most important in the National Football League; a cornerstone for winning teams. This offseason, per usually of every offseason, there are teams in search of finding their franchise quarterback. This offseason, teams such as the Chicago Bears, New York Jets, and San Francisco 49ers are all looking for a viable option at quarterback.
As the Washington Redskins gave Kirk Cousins an exclusive franchise tag last week, the number of options at quarterback began lowering. When teams feel the pressure of losing a potential quarterback, they make crazy transactions. This could be one of those instances.
Let me introduce Mike Glennon. The career backup quarterback inked a three-year deal with the Chicago Bears that will pay him $14.5 million per year. Ian Rapoport of NFL Network has the final numbers of his deal and Adam Schefter says he's making $19 million guaranteed.
When Mike Glennon's deal is finalized with #Bears, it's expected to be 3 years for an average of $14.5M, source says. Will still draft a QB

— Ian Rapoport (@RapSheet) March 9, 2017
When Mike Glennon signs with Bears, as expected, it will be a three-year, $45 million deal that includes $19 million guaranteed, per sources

— Adam Schefter (@AdamSchefter) March 9, 2017
Mike Glennon was drafted by the Tampa Bay Buccaneers in 2013. 13 of his 18 career starts came in that season, and he has not done much since. This offseason, Mike Glennon's a free agent. But who could have guessed he would be this sought after?
Allegedly, the Tampa Bay Buccaneers offered Glennon $8 MM to remain Jameis Winston's backup. That is crazy news in and of itself. I know Jameis is still on his rookie contract, but if these reports are true, Jameis' backup is set to make three times what he does.
Mike Glennon was on the @TBBuccaneers for 2 years and they still drafted Jameis Winston #1 in 2015. Why is some team ready to pay $10M now?

— Newy Scruggs (@newyscruggs) March 6, 2017
Glennon got his wish.