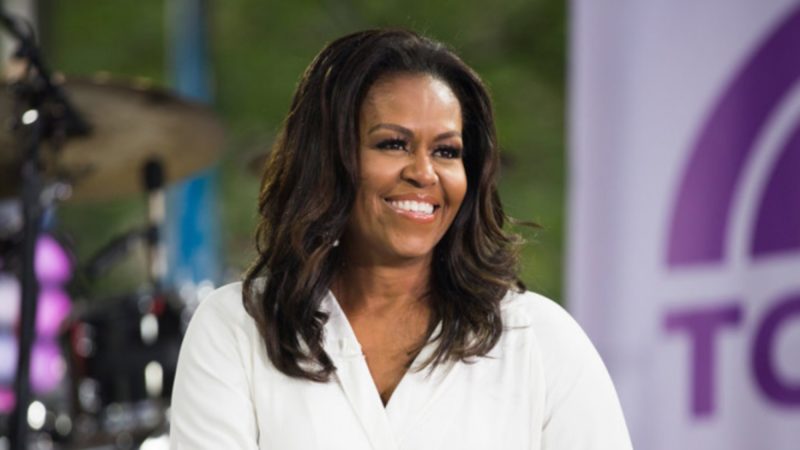 The events of January 20, 2017 will forever sit in the minds of the Obamas. After eight years in the White House, Barack, Michelle and the entire Obama family exited the nation's capital and began the next stage of their lives. While exciting, it was also an emotionally draining day for the family as they said goodbye to a place they'd call home for nearly a decade.
"When those doors shut, I cried for 30 minutes straight, uncontrollable sobbing, because that's how much we were holding it together for eight years," former First Lady Michelle Obama said about her last flight aboard Air Force One.
The former First Lady is currently promoting her new podcast, The Light. In doing so, she has opened up about the process of leaving the White House and embarking on the next stage of her life. In addition, she discussed how the move impacted the lives of her two daughters, Malia and Sasha.
"After the inauguration – and we know whose inauguration we were at – that day was so emotional on so many different reasons. We were leaving the home we had been in for eight years, the only home our kids really knew," she continued.
"They remembered Chicago, but they had spent more time in the White House than anywhere. So we were saying goodbye to the staff and all the people who helped to raise them."
Michelle Obama didn't hold back. As she puts it, she was not in a "good mood" throughout the day, but she "had to hold it together" during the inauguration of former President Donald Trump.
"There were tears, there was that emotion. But then to sit on that stage and watch the opposite of what we represented on display," she said, referring to former President Donald Trump's inauguration.
"There was no diversity, there was no color on that stage, there was no reflection of the broader sense of America."