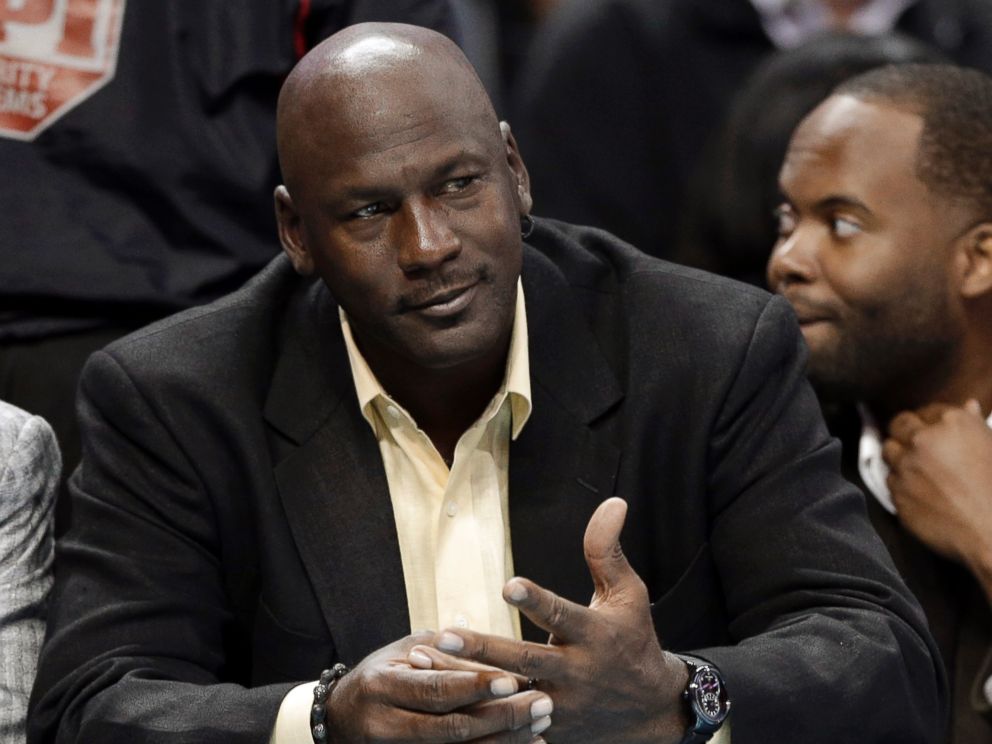 In the wake of Donald Trump rescinding his invitation to the Golden State Warriors to visit the White House, some across the NBA have felt the need to speak out. Michael Jordan added to the discussion by releasing a statement that condemns trump and his actions.
Transcribed by the Charlotte Observer:
"One of the fundamental rights this country is founded on was freedom of speech, and we have a long tradition of nonviolent, peaceful protest. Those who exercise the right to peacefully express themselves should not be demonized or ostracized.

"At a time of increasing divisiveness and hate in this country, we should be looking for ways to work together and support each other and not create more division.

"I support Commissioner Adam Silver, the NBA, its players and all those who wish to exercise their right to free speech."
Sacramento Kings Owner Vivek Ranadive joined Jordan in his voicing his displeasure with the comments of the President.
Following from The Score:
"I have a deep respect for our nation's unwavering commitment to free speech and support all Americans' right to freely express themselves," Ranadive wrote in a statement. "The president's recent comments are deeply disappointing because our focus should be on fostering a culture of sensitivity and inclusion. Our mission at the Sacramento Kings has always been to unite our community and use our platform to create positive change, so we continue to stand with our players, and all people, who use their platform to raise awareness and make Sacramento and our country proud."
The NBA has been extremely vocal in denouncing the things that Trump has said. After Trump rescinded his invitation to the White House, Warriors head coach Steve Kerr penned a letter discussing some his of his feelings toward the decision. Cleveland Cavaliers' LeBron James, in response, called Trump a 'bum' via Twitter.