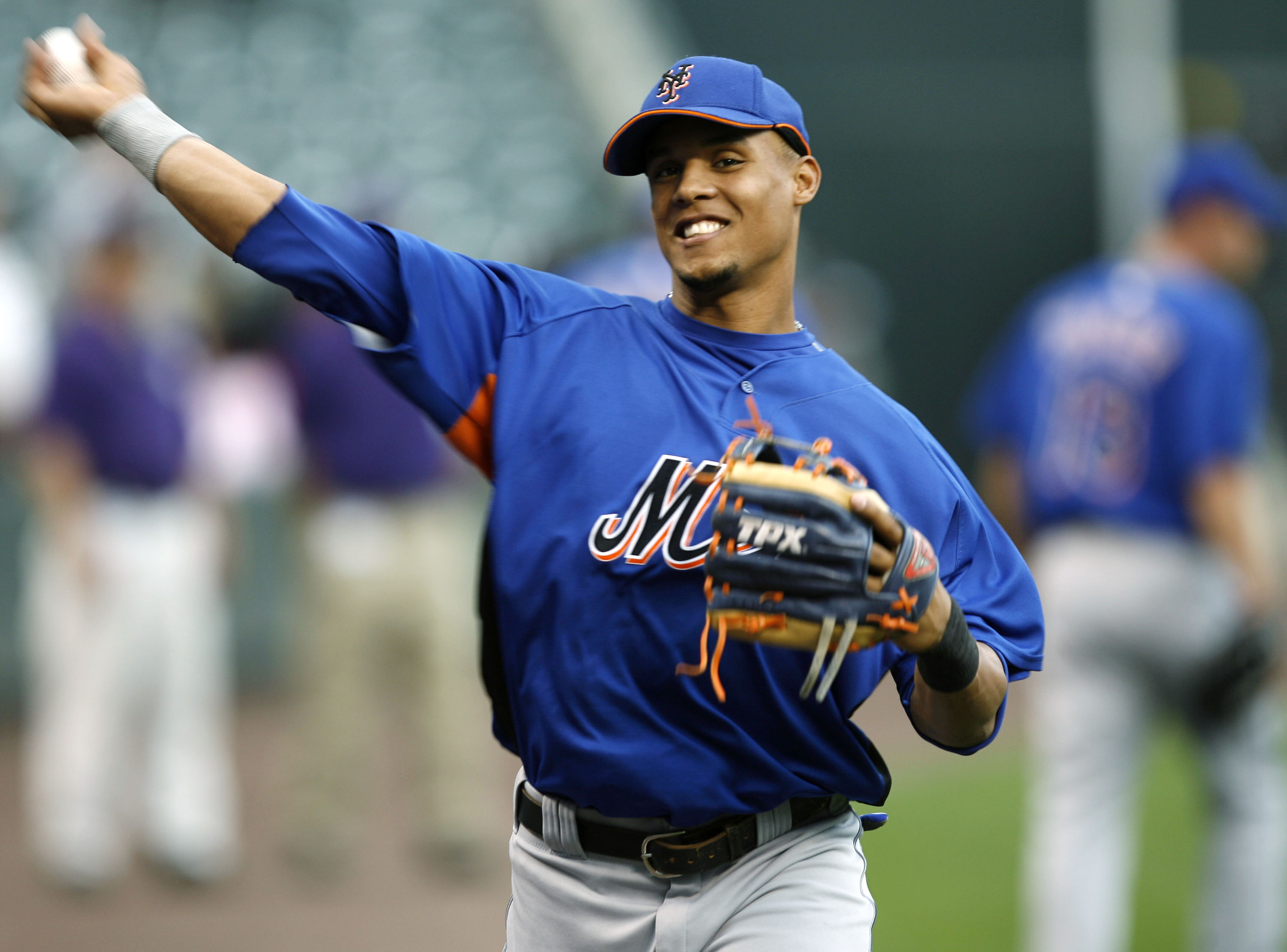 Eight years after being a piece of the blockbuster trade between the New York Mets and Minnesota Twins that brought Johan Santana to the Mets, Carlos Gomez is headed back to Queens. The Brewers will receive starting pitcher Zack Wheeler and infielder Wilmer Flores in return for the 29 year old center fielder.
He is coming home.
Honestly, this is a great move for both teams in my opinion. The 25 year old Wheeler is still trying to recover from Tommy John surgery that will take him out at least until next season, but he will be a great piece that Milwaukee can plug into their rotation for years to come. The right hander pitched for two seasons with the Mets, posting an 18-16 record with an earned run average of 3.50 in his 49 career starts. Flores is a solid second baseman who can be an upgrade for the Brewers right away. He's hit .249 with 10 home runs and 40 RBI this season. Since Milwaukee's season is all but over, this is a good move for them moving forward.
I love this deal for the Mets. They receive a gold glove center fielder that gives their lineup some power, speed, and energy. Even more importantly, it gives them a legitimate leadoff hitter to help boost the entire team. Gomez has hit .266 with 8 home runs, driven in 43 runs, and has stolen seven bases in 2015. He has hit 20 or more home runs and stolen 30 or more bases in his last two full seasons with the Brewers.
UPDATE:
New York Mets' GM Sandy Alderson says after the game that the trade did not and will not happen.
According to ESPN.com Sandy Alderson denied a trade had taken place, per Adam Rubin of ESPN New York: "There is no trade, and unfortunately social media etc. got ahead of the facts."
Brewers general manager Doug Melvin told the Milwaukee Journal-Sentinel the deal had been in place but medical information nixed it.
It's too bad that the deal didn't go through. I thought for sure that since the Brewers were looking to the future that they'd be able to wait until Wheeler was ready to go. The deal was in place and then it wasn't.
Definitely one of the weirdest nights in baseball that I've ever seen.