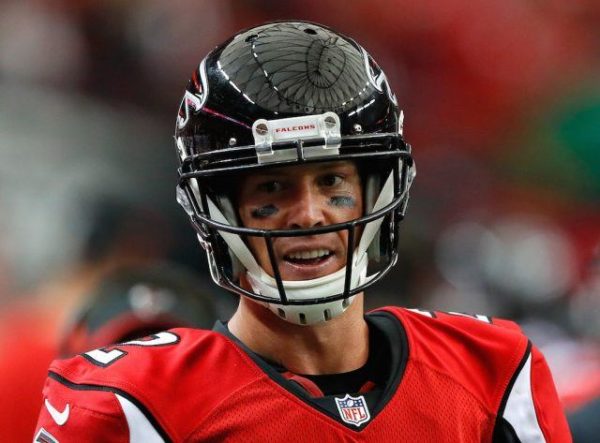 The biggest stars in the NFL continue to use their platforms to improve their surrounding communities amid nationwide unrest. Most recently, Atlanta Falcons Quarterback Matt Ryan has launched the Advancing The Lives of the Black Community initiative. The goal of the initiative is to "improve the community for people of color in the city of Atlanta." Ryan kicked of the campaign with a $500,000 donation. As of Sunday night, Ryan had raised $658,794 in donations.
"I see my city hurting, which is why I'm starting a fundraiser to help improve the community for people of color in the city of Atlanta. I'm kicking it off with a $500K donation and am asking you to consider donating as well. Whether big or small, you will be joining me in making a difference," he wrote.
https://t.co/4hn6uy9ffq pic.twitter.com/2Lm7dxoBrA

— Matt Ryan (@M_Ryan02) June 5, 2020
"Over the next few weeks/months I'll be really listening to the needs of the community and working with black business leaders, sports figures, activists and local grassroots organizations to get guidance on how these donations can be most impactful," he continued.
Other top NFL quarterbacks such as Dak Prescott have started similar funds. Last week, the Dallas Cowboys quarterback pledged $1 million to improving police training.
For those interested in donating to Ryan's efforts, learn more here.