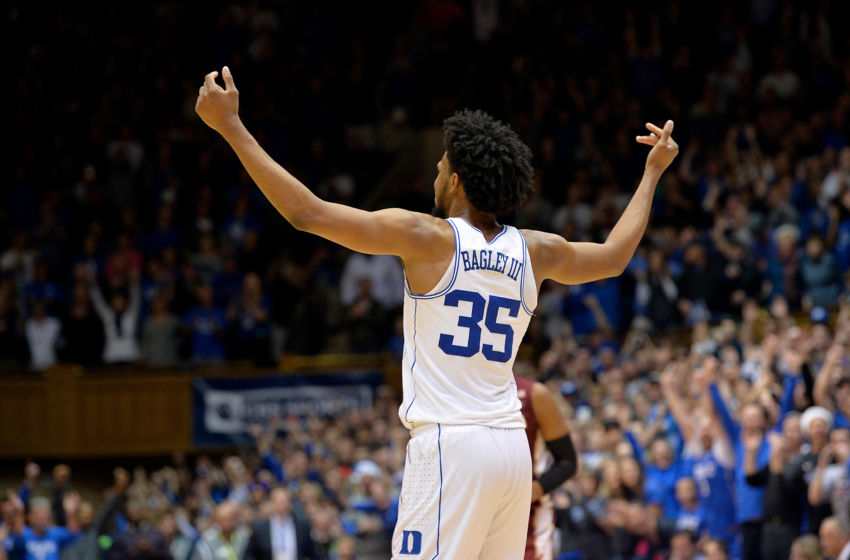 Duke freshman Marvin Bagley III announced via Instagram on Wednesday that he will be declaring for the 2018 NBA Draft:
Bagley, who just turned 19 two weeks ago, dominated his first and only collegiate season. He averaged 21 points and 11.1 rebounds while shooting 61.4 percent from the field and 39.7 percent from 3-point range. He was named to the Associated Press' All-American First Team.
Bagley is big, fluid and expected to be drafted in the first half of the lottery. In Def Pen Hoops' most recent mock draft, Bagley was projected to go fifth overall.