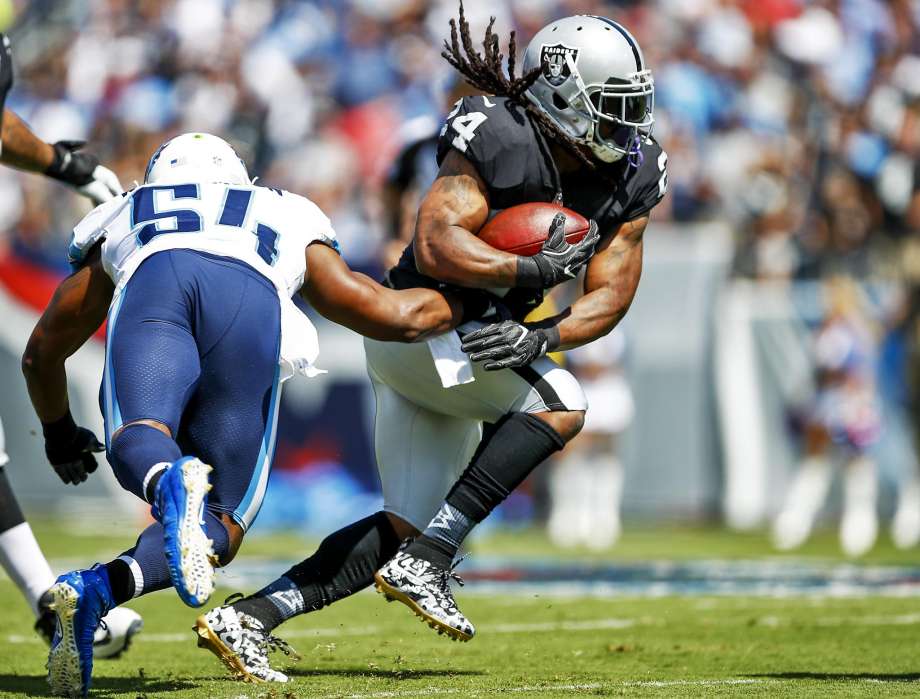 Marshawn Lynch has retired once before. But when the running back announced it the first time, lots of people assumed it was more of a hiatus than a retirement. A season's worth of games off to heal. That ultimately proved to be the case, as Lynch came back with the Oakland Raiders after retiring the first time as a member of the Seattle Seahawks.
After two seasons playing for his hometown Oakland Raiders, Marshawn Lynch is not planning to play football again, league sources tell ESPN.

Now, with the three-day draft kicking off Thursday night in Nashville, the Raiders have one more potential need to address: running back.

— Adam Schefter (@AdamSchefter) April 24, 2019
Which is all to say, this time around, there's a feeling of finality that didn't necessarily come with the first announcement. At a certain point, sometimes the game has a way of telling someone their not their long for the NFL anymore.
When Lynch came back after his first retirement, he rushed for 891 yards on 207 carries and he played in 15 of the 16 regular season games. In 2018, the 33-year-old played in just six games and registered 90 carries for 379 yards, a season that closely mirrors that of his final, injury-plagued year in Seattle.
Besides the Seahawks and Raiders, Lynch spent his first six seasons in Buffalo. For his career, he has gained 10, 379 yards on 2,441 carries (4.3 yards-per-carry) and 84 rushing touchdowns. He also added 287 catches for 2,214 yards and nine receiving touchdowns.
can't think of a player I enjoyed watching at his prime more than Marshawn Lynch. a singular talent, and an even more remarkable human being.

excited to see what he does next (though he probably won't talk about it much).

— Mina Kimes (@minakimes) April 24, 2019
At his best, Lynch was one of the best short-yardage backs in league history and should rank as one of the most-feared runners of his generation, due to his super-physical style of play.