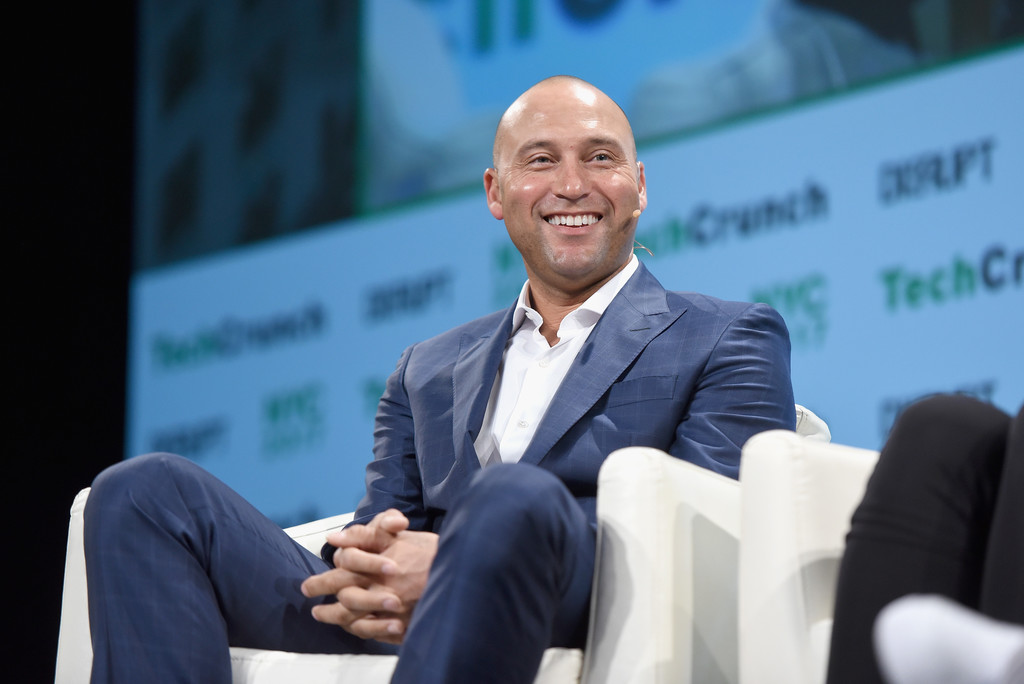 After a couple months of chatter surrounding a sale, and non-sale of the Miami Marlins, it appears that once and for all the Marlins will get sold to MLB legend Derek Jeter. He will be joined in this sale by a group of investors including NBA legend and Charlotte Hornets owner Michael Jordan and New York businessman Bruce Sherman.
The team is definitely in need of a recognizable person to run the baseball operations. It's hard to find someone better than Derek Jeter. The face of the New York Yankees for nearly two decades was never involved in a major scandal and he's well respected in the MLB world. It seems to be a no-brainer.
Barry Jackson of the Miami Herald has the information on the sale. He notes how much the group is buying the team for and also when it's expected to go up for sale.
Miami Marlins owner Jeffrey Loria has agreed to sell the franchise for $1.2 billion to a group led by New York businessman Bruce Sherman and former New York Yankees star Derek Jeter, and Major League Baseball is expected to receive the written agreement on Friday, according to a New York based MLB source.

Sherman, a wealthy venture capitalist who has a home in New York and is building a home in South Florida, will be the "control person," similar to a managing general partner.

But Jeter, the former New York Yankees star shortstop, will run the business and baseball sides of the organization, the source said.

The Sherman/Jeter group has about 16 investors and they have raised the money to purchase the team after months of seeking investors to meet Loria's asking price, the source said.

Among the other investors: former NBA star Michael Jordan, who's a friend of Jeter.

A purchase agreement with the Sherman/Jeter group, which has been worked on for months, is expected to be completed on Friday and submitted to MLB offices in New York.

Sherman, a Marlins fan, is known for his philanthropic work and previously was the chairman and chief investment officer of Naples-based Private Capital Management.

Sherman increased his investment in the Marlins bid after wealthy Chicago businessman Richard Chaifetz backed out of the deal.

Jeter is believed to be contributing only $25 million of his own money but has a great relationship with Sherman, who will allow Jeter to essentially run the organization.