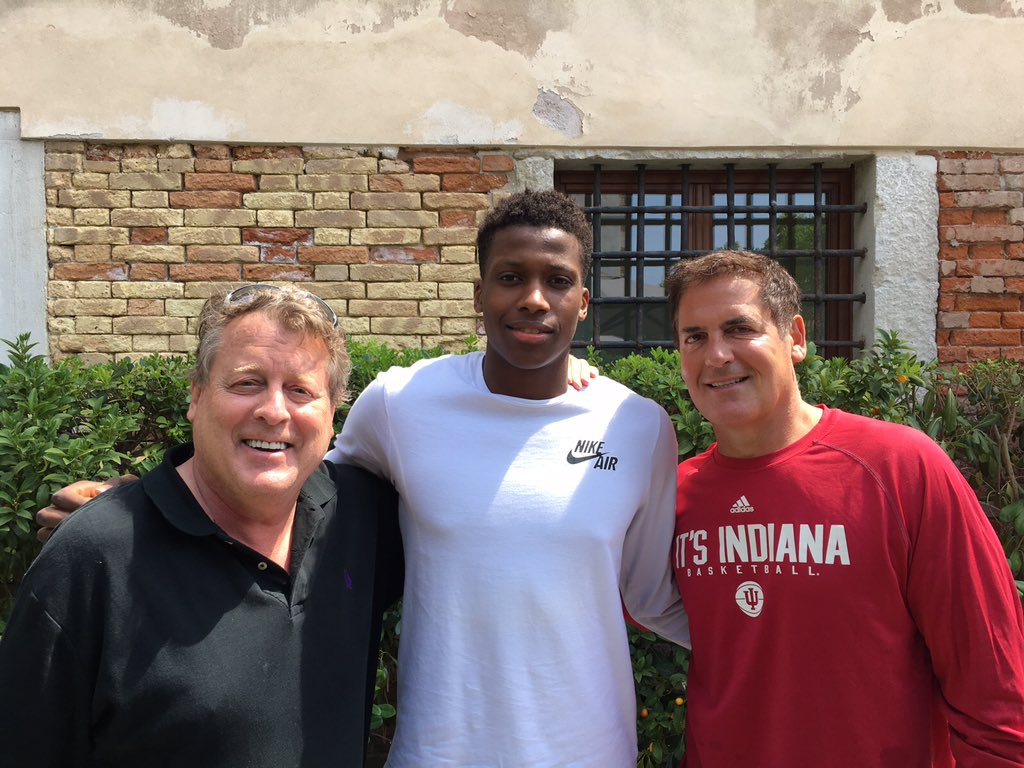 Frank Ntilikina of France is one of five high-level point guard prospects in the 2017 NBA Draft (the others being Markelle Fultz, Lonzo Ball, De'Aaron Fox and Dennis Smith Jr). Seth Curry has been a nice surprise for Dallas, but the Mavericks are eyeing a point guard with their ninth overall pick, per Dirk Nowitzki. Per Marc Berman of the New York Post, several high-ranking members of the Mavs' front office traveled to Italy to meet Ntilikina:
According to sources, the Mavericks sent out a contingent that featured busy billionaire owner Mark Cuban, general manager Donnie Nelson and director of player personnel Tony Ronzone to Venice, Italy, to have meetings with Ntilikina on Saturday.

There was no workout, but the powwow came on the morning after Ntilikina led his Strasbourg club to the French League final that will all but prevent him from working out in the U.S. with NBA clubs before the draft on June 22.
Ntilikina's agent tweeted out a photo of Ntilikina with Cuban and Mavericks GM Donnie Nelson:
After his great game yesterday Frank Ntilikina @FrankLikina was in Venice this morning to meet Mavericks owner Marc Cuban and Donnie Nelson pic.twitter.com/4nOVLZvfw8

— Olivier MAZET (@OlivierMAZET) June 10, 2017
Def Pen's latest mock draft has Ntilikina going sixth overall to the Orlando Magic, but that feels a tad early. It could certainly happen, though; the Magic could use a point guard with the potential to develop into an outside shooter, and Ntilikina has a better stroke from outside than Smith or Fox.