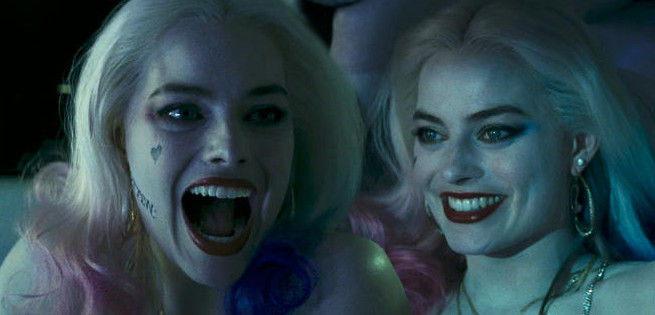 It's a big year for DC Comics. The company has two major movies coming this year with the first up to bat being, "Batman V. Superman: Dawn Of Justice" and that'll be followed up by "Suicide Squad". Suicide Squad is DC's team of villains who are asked to save the world by Amanda Waller, the head of government agency A.R.G.U.S. One of the main heads of the team is none other than the controversial, Harley Quinn. Quinn will be portrayed by Margot Robbie and by the looks of things, she has the role nailed.
In a recent interview with Cineplex, Margot spoke on the nature of Harley Quinn saying she's "creepy, violent, crazy — all of the things that I aspire to be!" Robbie lets it be known that Harley is the girl that she love's, but would never doing anything Quinn does. "It's the fun of living vicariously through someone who is doing things that I would never do in real life" Robbie told Cineplex.
Robbie also spoke about her fellow castmate, Will Smith, who she co-starred in Focus with. "I enjoyed working with Will so, so much that I was overjoyed when I heard that we would be working together again, I actually texted him when I heard he was in negotiations to be in Suicide Squad and kept peer-pressuring him, 'You'd better be taking this movie!' He obviously signed on for his own reasons, but I was so incredibly happy that we got to do Round Two. He's awesome on set and awesome off set. He's just a really, really good person."
Suicide Squad hits theaters August 5th, 2016. If you've yet to see the trailer for the film, you can, here.