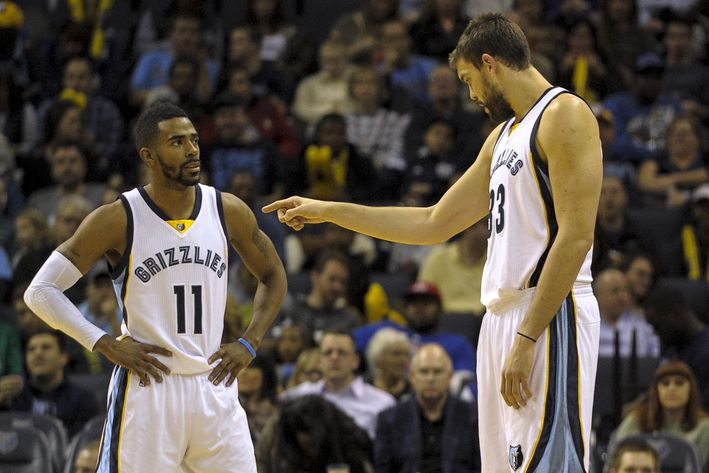 Memphis Grizzlies center Marc Gasol is out indefinitely with a broken right foot, according to Ronald Tillery of The Commercial Appeal.
From Tillery's post:
Medical tests revealed a mid-foot fracture and the 7-footer could miss the remainder of this season. He has been ruled out indefinitely.

It is unclear exactly when Gasol suffered the injury.
This will be a huge hit to a Memphis team that has been sneakily good this season. The Grizzlies' current record of 30-22 has them at 6th in the West. Gasol, the anchor of Memphis' defense, is averaging 16.6 points, 7 rebounds, 3.8 assists, 1.3 blocks, and 1 steal per game.
Gasol is one of the best two-way big men in the world. Offensively he's maybe the best passing center in the league, and is a great scorer on the block or from midrange.
The Grizzlies will have to hope Gasol returns sooner rather than later.
UPDATE:
According to the Spanish site Marca, Marc Gasol is expected to miss 4-6 months with his broken right foot. If this is true, Gasol could miss not only the NBA playoffs, but the Olympic Games in Rio de Janeiro this summer.