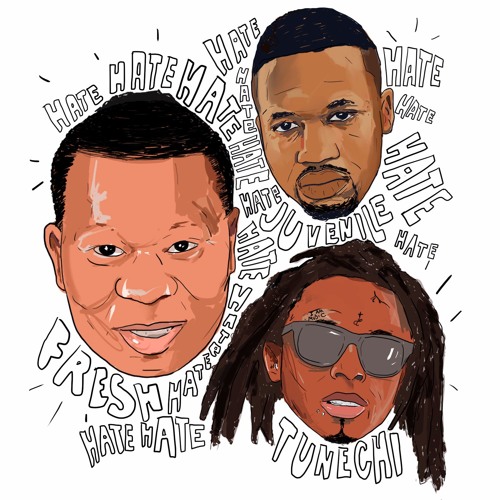 Want to talk about a reunion!
Mannie Fresh, Lil Wayne, Juvenile, and Birdman ruled the airwaves back in the early 2000s. So to see them all back on the same track, "Hate," back brings back pleasant idiot activities I was getting into when I was younger, and it was glorious. The ignorant brilliance delivered from these four is what the streets needed. With the flooding of trap, the originators transform like Voltron to remind everyone who paved the way.
Grab "Hate" via iTunes and stream it below.