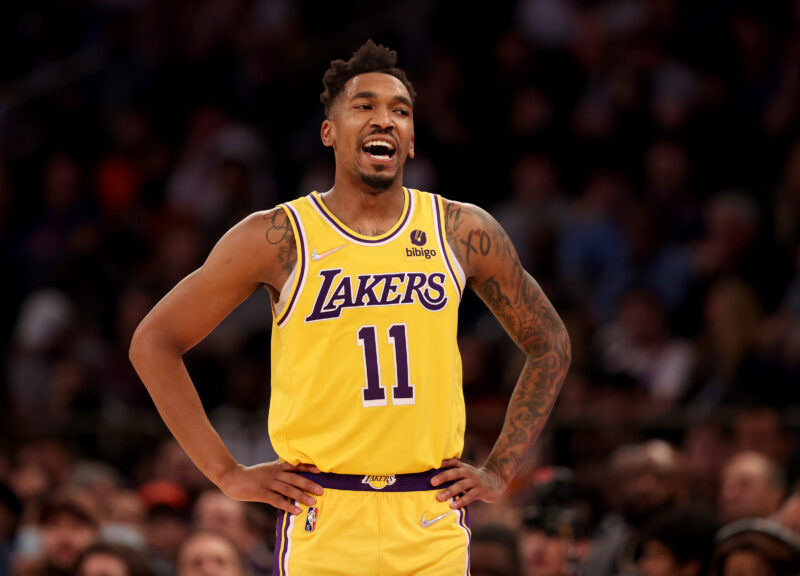 Los Angeles Lakers wing Malik Monk will sign a two-year deal with the Sacramento Kings worth $19 million. While there seemed to be mutual interest between Monk and the Lakers, the Kings were able to sign the talented young wing for more money with the Non-Taxpayer Mid-Level Exception. Monk will likely be a key contributor for the Kings off the bench after serving in a similar role for the Los Angeles Lakers last season. The young wing was a lone bright spot for the disgruntled Lakers last year outside of star Lebron James.
Sources: Malik Monk is signing a two-year, $19M deal to join the Kings. https://t.co/spgbvRZspx

— Shams Charania (@ShamsCharania) June 30, 2022
In his lone season with the Los Angeles Lakers, Malik Monk averaged 13.8 points, 3.4 rebounds, and 2.9 assists. He paired those numbers with a field goal percentage of 47.3 percent and a three-point percentage of 39.1 percent. After a rocky tenure to start his career with the Charlotte Hornets, Monk proved himself as a reliable rotational player for the Los Angeles Lakers. He expressed interest in returning to the team, but ultimately the team could not come close enough to what the Kings were able to offer.
Malik Monk got most of the Non-Taxpayer MLE from the Kings.

Sacramento likely left enough to sign a player to a four-year minimum deal vs the two years allowed via the Minimum Exception.

— Keith Smith (@KeithSmithNBA) June 30, 2022
Malik Monk and Sacramento Kings starting point guard De'Aaron Fox were starting teammates in college with the Kentucky Wildcats. The reunion makes sense for their fit on the roster and to potentially keep their budding young star point guard happy on the roster. While the Kings may not be Playoff contenders yet, this will help them score more points.