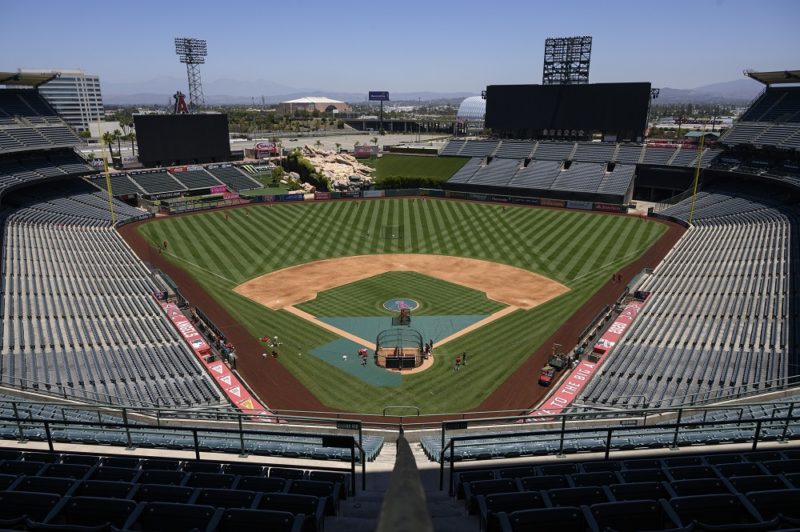 While teams around the league are stuck in hot water regarding testing or lack thereof, the league continues to move forward on a return to play. Major League Baseball has announced its 2020 schedule for its 60-game season. This 60-game season was implemented by the league after the owners and Major League Baseball Players' Association struggled with negotiations.
MLB's regular season begins on July 23rd with two great matchups. pic.twitter.com/jXH6OO8Doc

— MLB (@MLB) July 6, 2020
The league made the announcement on MLB Network, where the schedule was revealed even though components of it were already known. With the regulations and restrictions the league has added, teams will only play within their corresponding divisions.
What this means is that teams in the American League(AL) Central will only play teams in the AL Central and National League (NL) Central. The same is in effect for the West and East divisions.
In each of the teams 60 games, teams will play forty of them against their divisional opponents and then 20 against the interleague geographical opponents. It is undoubtedly a different season, but the league has finally gotten the schedule out there, and it is another step in getting baseball underway in 2020.
The league will open up the season on July 23rd with the Washington Nationals taking on the New York Yankees, and the San Francisco Giants will take on the Los Angeles Dodgers. Baseball is back, and that will mark the start of the regular season.
The next thing on the table for the league as it progresses closer to a return to play is making sure all the required testing can get done. The league has struggled to make sure that teams are getting their results back timely and make sure testers are showing up, it could lead to some future problems.