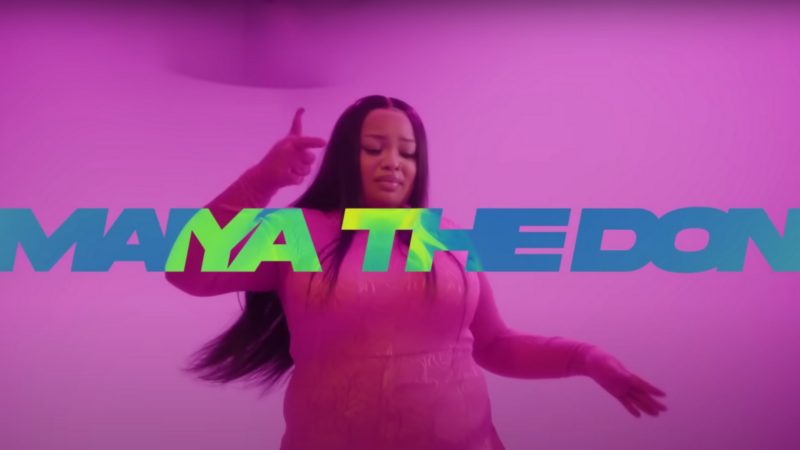 When the new era of women in Hip-Hop and Rap is discussed, a number of familiar names come up. GloRilla, Latto, Megan Thee Stallion, Baby Tate, Lakeyah, Erica Banks, Queen Key and a few others are rightfully mentioned. The aforementioned artists and a few others have rightfully earned their spots in today's Hip-Hop landscape. However, the city of New York is often overlooked or underappreciated in this discussion. Young Devyn, Lola Brooke, Kenzo B and Maliibu Miitch are just a few of the artists that are making their name in the nation's most populated city. Now, Maiya The Don wants to make sure you never forget her name in this discussion or any other discussion of today's rising stars, regardless of gender.
Maiya The Don has set the tone for the fall with her new single, "Telfy." Powered by a Sisqo sample, the New York artist floats over the beat as she glides from punchline to punchline.
"Bad b*tch when I'm up in the function/Johnny Dang on the chain, it's custom/Walk through when I'm lookin' like a hottie/Lil baby wanna menage wit' the body, it's bussin," she raps.
"This dress look good 'cause I'm in it/Big body, Range Rover not rented/I'm in my bag, I'm in my Telfy/Dripped down in Prada, shoes is Giuseppe."
Part of what makes Maiya The Don a special talent is the confidence with which she raps. On tracks like "Telfy," it's almost as she if transfers that level of confidence over to the listener with every line that she delivers. It's almost impossible not to rap alongside the New York native when the song begins.