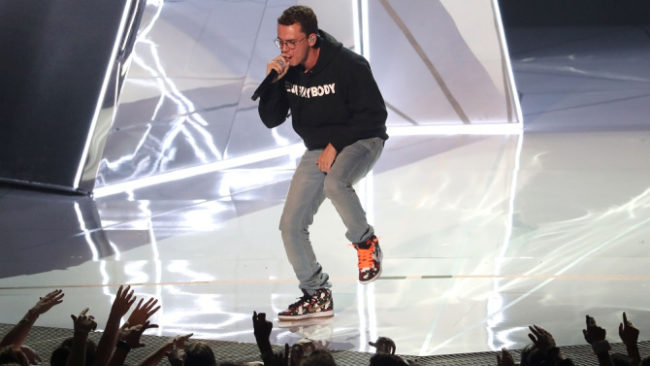 Logic's inspiration suicide prevention hit is now a #1 song.
1-800-273-8255 has become an overnight anthem for suicide awareness. Recently, Logic along with Alessia Cara and Khalid performed the song at the VMA's. After Logic dropped the single in April, the actual number began to see a slight increase in calls.
Recently, the song has surpassed DJ Khaled's 18-week streak at #1 hoping up from #8 to #1. While his recent album Everybody has sold only 243,855 units, it's great to know that this song is getting the attention it should.
Listen to "1-800-273-8255" below.